How to hire a trusted cleaning company
Hiring a cleaning company or person to clean your home can be intimidating. There are a lot of choices out there, and it's hard to decide who to trust. I know from experience how hard it is to find a good cleaning service. Whether you choose Alpine Maids or one of our competitors, I'll be happy that you are getting the best service for you, your home, and your family.
Here are 7 tips to think about when choosing a maid service.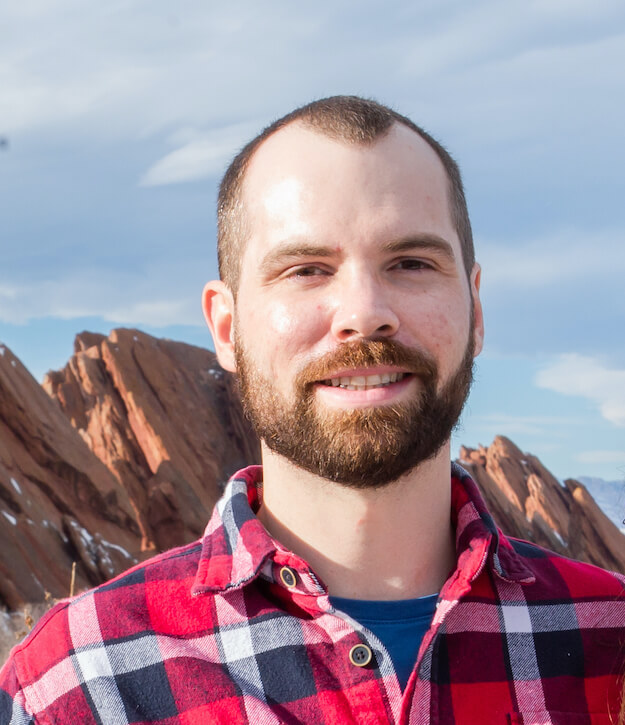 1. Personal Referrals VS Reviews
Some how to guides will tell you to take online reviews with a grain of salt. Nothing beats knowing somebody who has had a good experience, right?. Well, when it comes to a cleaning company (or any home contractor), your neighbor may be getting the A-team of that company. The cleaner or cleaners that come to your home may be…. not so great.
Online reviews provide a top-down look at how the company treats clients as a whole. A company may be great at cleaning, but they also may be completely lacking in customer service and support. I like to sort by the worst reviews first and read the business' response or see if they have been updated by the customer. Companies that own up to their mistakes are in the mindset of "the customer is always right" and not likely to play the blame game.
2. Does price really matter?
What matters the most is that your home is being cleaned in a way that is fair for the price you are paying. As long as you are looking at professional house cleaning companies, the difference in price typically results in a difference in quality and customer service. There is absolutely nothing wrong with a "McDonalds" level cleaning service. They may not hit the details that our clients typically don't want to deal with like getting under furniture. They often don't offer great warranties and their customer service may not be as good in order to cut costs. What you will get is a cleaning that will keep you and your home afloat, and you'll get it at a great price! A top teir service is going to be much more detailed and do things like moving and cleaning under appliances on every visit. Where does Alpine Maids sit? We are a 75% service. We are going to get all of the details you do not want to deal with and deliver this service consistently!
There is one thing that you absolutely do need to look out for, and they exist at every price level. That is companies that cut costs by sending independent contractors into your home.  These workers are not covered by worker's compensation policies meaning that you and not the cleaning company you hired are open to costly lawsuits and medical bills should your cleaners injure themselves on the job.  It also means that their employees are on their own for paying their taxes at the end of the year, they have no benefits, and worst of all, they have no obligation to you or the company you hired. If something goes wrong, the liability falls on the contractor who you may never hear from again. Taking care of our employees is a huge priority for us at Alpine Maids. I would not feel comfortable running this company if I did not think that I was providing the absolute best job so that you get the absolute best clean for your money.
3. Cookie Cutter VS Customized Service
In my experience, there are two types of cleaning services. Cookie cutter cleaning services that follow a checklist every time, and services that have more of a "you let us know what to do" approach. Both types of companies are great, but what is important is that their style and methods match what your home needs! Custom services will often do an in-home quote and note exactly what you are looking to be cleaned. The benefit to a custom company is that you get to pick exactly what you want help with! The downside is that if you need to make changes down the line, things can get jumbled and it's often hard to keep up with what the cleaners are supposed to do from home to home so things may be overlooked more often.
I like the cookie cutter service, personally. I know exactly what I am paying for and what is going to be cleaned on each visit. Alpine Maids sways more toward the cookie cutter direction. What happens at Alpine Maids when you'd like something off of the checklist cleaned? Just ask! As long as it is not a safety hazard, we'll clean it. We love to go above and beyond for our clients so a quick scrub something you'd rather not have to do yourself is usually not an issue. So, we are both cookie cutter and custom? To an extent! Our general rule of thumb is that if you need one or two things done outside of our scope of work, we are happy to make that happen for you! If you need more than 2 things outside of our scope of work completed, it is hard for us to consistently fulfill these requests and we may refer you onto one of our friends in town that can better accommodate what your home needs.
4. Hidden Fees
We already talked about price, but let's also touch on hidden fees. Some services offer what looks like a great price up front, but they will only offer you that price if you agree to a long-term contract. What happens if the company stops performing? You are still on the hook for the contract. Alternatively, the service you are receiving may be offering a bare bones cleaning, and every little obvious thing you want done is an add-on service. It should be easy to find on the website or explain what you are looking for and get a quote for it. If you are having difficulty understanding what you are getting for your money, it is time to Run!
5. Experience, Certifications, and Awards
"Fly by night" cleaning companies do exist. It is an easy industry to get into, and plenty of companies open, close, rinse, wash, and repeat. ARCSI and ISSA are our industry associations and brands that you can trust should be a member. Short of that, HCT, PHC, and GBAC are all relevant certifications available to professional house cleaners. At the end of the day if the company has not been in business for at least 5 years and does not have a lot of online reviews, I would want to be sure that they are associated with an industry association and are actively seeking the best cleaning practices to use in your home. Alpine Maids is ARCSI accredited, GBAC certified, and our trainers are all PHC certified.
6. What about supplies and equipment?
Ever hear of a maid service that requires you to provide supplies? Alpine Maids comes prepared with a full on arsenal of supplies. All of our products are made for us by Ecolab. Oh, and they are all Green Seal Certified so you know they are safe for you, your family, your pets, and are the most environmentally responsible products you can find. We bring all of our own high quality microfiber, tools, and equipment, as well as Complete Seal® HEPA filtered vacuums. Compare this to a service that uses your equipment. Imagine not needing to worry about what you have in stock and the relief of knowing that we are using the best non-toxic products possible in your home.
7. Do they provide a satisfaction guarantee?
You should enter into this process with the piece of mind that you are going to be satisfied, or we will immediately make things right for you.  If for any reason you are not happy, we will have a completely different crew come out to make sure that not only the things that were missed get immediately corrected, but we'll throw in some extras as well.  It's all about giving you the piece of mind that you can check cleaning off of your t-do list for good. Make sure to follow the above advice and read some reviews. Look for customers that had problems but had them resolved. That always shows me that when things go wrong, the company I am working with is going to make it right!