House Cleaning Service In Englewood, CO
Cleaning your Englewood, CO home with non-toxic, Green Seal Certified, eco-friendly products is better and more reliable than ever before with Alpine Maids of Englewood.
Every step of the Alpine Maids service process is simple – from online booking that accommodates your schedule and needs with easy confirmation to speedy and professional customer service, and expertly trained consistent cleaning crews.
Get Your Quote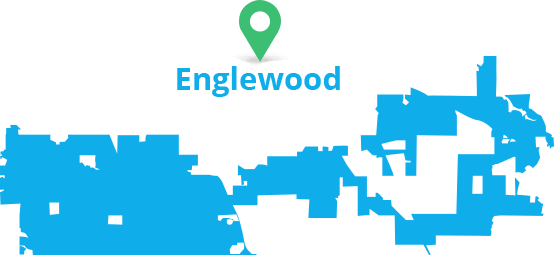 Discover the city of
Englewood
Alpine Maids is proud to offer the best house cleaning Englewood CO. If you call Englewood your home, you can rely on us to keep your home sparkling clean while still feeling lived-in, and as cozy and fresh as you favorite hiking spot in the Rockies.
Our cleaning services in Englewood CO include deep cleaning, housekeeping, moving in or out, bathrooms, bedrooms, kitchens, living areas, and more. Our easy to schedule services allows you to book particular service for your needs for the time that best suits your schedule.
Book Appointment
Check out our Maid Services and cleaning package details here View Services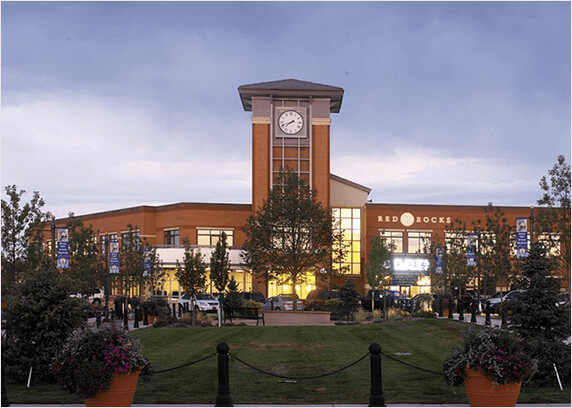 Englewood House Cleaning Done Right. Every Time.
Book your upcoming cleaning service in less than a minute with our online scheduling platform. Please feel free to give us a call at any time as we are hyper-responsive! Sit back and relax or get back to whatever you love to do, knowing that Englewood's best cleaning team is on the way.
If you have any questions before booking or before the appointment time, get in touch with our team today. We're here for you!
Englewood Service Area
Alpine Maids offers the best maid service in Englewood CO. Our team is competitively comprised of Denver's hardest-working, best-performing, and most trusted cleaners. We only hire one in 140 applicants minimum, and we put them through a rigorous screening and a month-long training process before we trust them in your home.
Our Englewood team promises 100% satisfaction, always available customer support, transparent pricing, customized cleaning, English speaking/professionally trained cleaners, and minimal-waste and toxic-free products for excellent service, each and every time.
If we ever fall short of your expectations (which would be very rare), we'll be right back out to your home to correct anything that we missed, and crawl through your entire home to make sure that it is absolutely perfect. No exceptions until we've cleaned to your standards.
As our Englewood maid team gets to know your house, you can rely on us for last-minute spot-cleaning, regular maintenance, or big overhaul help. Whatever you need, our team will be your go-to crew for the job.
Our Service Area includes Denver 80204, Denver 80210, Denver 80211, Denver 80212, Denver 80214, Denver 80215, Denver 80219, Denver 80223, Denver 80225, Denver 80226, Denver 80227, Denver 80228, Denver 80232, Denver 80235, Denver 80236, Englewood 80113, Littleton 80120, Littleton 80121, Littleton 80122, Littleton 80123, Littleton 80128, Sheridan 80110, Wheat Ridge 80033.
Get Your Quote
Why Choose Alpine Maids
What does it mean to be a maid service instead of a basic cleaning service? Alpine Maids specializes in delivering a premium regular home cleaning experience, without dabbing into post-construction or hoarding situations, or services like carpet cleaning. We still offer our move in/out and deep cleaning services, but we're more focused on being a friendly and very efficient company for those who want to take care of their home in a gentle and caring manner!

Easy
We know the questions to ask, the answers you need, and the details to share. We are an actual Denver based small business with real staff just down the street.

Professional
Green Seal Certified non-toxic products, PHC certified training, GBAC certified cleaning practices, and industry recognized training.

Guaranteed
We offer an old fashioned 100% satisfaction guarantee. No matter what, no questions asked, if you are not 100% satisfied with your clean, we'll be right back to fix it.

We Care
We hire people who care. It is a core value, and drives all of us here at Alpine maids to treat you and your home like we would our own if not better.
Hire the Best House Cleaners in Englewood!
We know that few—if any—places are as important to you as your home, and that is why at Alpine Maids we make it our goal to provide you with a thorough, safe, non-toxic and sustainable maid service that offers transparent pricing, completely personalized cleaning, and the best customer support available. If it sounds like the Alpine Maids treatment is precisely what your house needs, contact us, and we will make it a reality.
You're a Step Away from a Happy Home
It is our goal to build a house cleaning company that we'd want to do business with ourselves. To do that we strive to impress you with every level of the house cleaning process; beginning with the booking, followed by the customer service, and ending with the maid service itself.