Alpine Maid Cleaning Services
From basic recurring cleans to deep cleans to special requests and beyond, Alpine Maids has the cleaning services you need for a tidy, spotless home. Stop worrying about how you're going to spend your free time. Book us today for a customized clean that gets better every time!
What to Expect
We believe in total transparency – when you book with us, you know exactly what you're getting. These are the services we provide, plus a look at the checklists our maids have when they are cleaning your home.
Always included
HEPA filtered vacuums with Complete Seal Technology®
Eco-Friendly Green Seal® Certified products made by Denver's own Ecolab
Premium electrostatically charged microfiber cloths
Quick support from a real human in Denver
100% Satisfaction Guarantee
All rooms
Hand wipe ceiling fans (Under 8′)
Dust frames
Wipe window ledges & exposed tracking
Dust bookcases & shelves (Under 8′)
Clean mirrors
Wipe table tops
Dust hard furniture
Quick de-clutter of floors
Empty bin(s) & replace bags (please leave out if in cabinets or under desk)
Vacuum & mop all floors
Remove cobwebs
Wipe doors, frames, and all ledges
Quick feather dust blinds
Dust lamp shades and light fixtures
Spot clean front of all cupboards & drawers
Vacuum furniture
Spot clean light switches & door knobs
Dust vents
Clean baseboards
Clean glass entrance door
Living room / office cleaning
Dust accessible electronics including TV, computer, & monitor
Wipe desk
Dust entertainment center
Dust fireplace mantel
Wipe fireplace hearth (can't clean inside fireplace or empty ash)
Wipe remotes & trays
Kitchen
Clean top of refrigerator
Clean inside microwave
Clean stove & range hood exterior
Clean all bench tops & back splash
Wipe over counter & counter appliances
Spot clean exterior of microwave, fridge, oven, & dishwasher
Clean interior edge of dishwasher
Polish Steel Surfaces
Clean top of trashcan
De-crumb & quick wipe of toaster
Clean under range hood
Bathroom
Dust light fixtures
Clean top of shower rod
Remove mold & stains from shower head
Wipe shower tiles & screens
Clean toothbrush holder & organize items
Clean counter tops
Clean sinks, faucets, & fixtures
Wipe bathtub
Neatly fold all towels
Clean toilet
Spot clean exterior of cabinets & drawers
Grout & basins scrubbed
Furniture & decorations wiped
Bedrooms
Wipe dressers & night stands
Make beds (change linens if provided)
Move in/out
Clean inside cabinets and drawers
Disassemble & clean inside oven
Disassemble & clean inside fridge
Laundry area
Wipe top of washer / dryer
Wipe counters
Clean sinks, faucets, & fixtures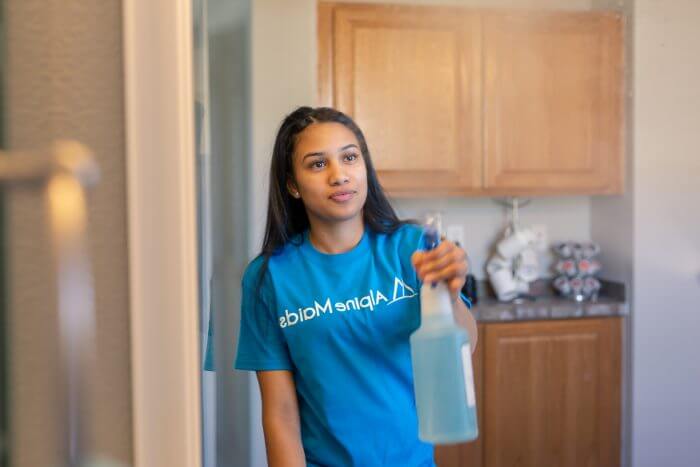 Special care
| | |
| --- | --- |
| Clean inside oven | $60 |
| Empty, deep clean, & restock fridge or freezer | $60 each |
| Clean interior windows & tracking | $6 per window |
| Hand wipe blinds | $15 per blind |
| Clean dishes and load washer | $25 per clean |
| Fold towels, toilet paper and tissues | FREE |
If you're interested in any of the above, we make it easy to book. Just add them to your next clean while booking or from your customer portal online or tell us over the phone. You only need to tell us once and we'll get them added to your home's notes, ensuring you get the clean you want every time.
Not included in our maid cleaning services
Moving appliances (fridge, oven washer/dryer, etc)
Areas higher than the 2nd step of a step ladder
Cleaning while other contractors are present in a home
Cleaning exterior of home
Chandelier cleaning
Cleaning any part of a home exterior
Cleaning of mold, bodily fluids, pet waste & vomit, etc.
Wiping light bulbs
Organizing
High levels of trash or clutter
Scrubbing of painted walls
Haul trash off-site
Interior of washer and dryer
Maid Cleaning Packages
Our service bundles give you exactly what you need to achieve the consistent clean home you've been dreaming of – just keep scrolling to see everything that's included!
Recurring Maid Services
Set up your recurring residential clean today and never have to clean your house again! We'll cover all the basics, so you can sit back and relax. Plus, you get to customize the clean and provide notes, improving your experience time and time again.
First Time Deep Clean
We like to set up your first clean as a deep clean, so you know your house will stay sparkling. Think of it like car maintenance – if you don't take care of the little stuff for 20,000 miles, you're going to have a tough time catching up with that laundry list of fixes. We put in the elbow grease to get rid of the "old dirt" that's hiding in your home – then we can focus on new dirt with a Recurring Residential Clean!
When we deep clean your home, we give special attention to the well-loved areas of your home. This includes blinds, light fixtures, vacuuming furniture, dusting baseboards and more! On average, a 4-bed, 4-bath house takes 7.5 hours to deep clean – that's a lot of time back on your schedule. Because of the extra time and care that is put into our deep cleans they do come at a different cost.
Move In/Move Out Clean
Getting a new place? We'll have you move-in or move-out-ready in no time. Get the clean you know and love but with a few added extras. We'll get the inside of your cabinets and drawers, plus we'll take apart and clean inside your oven and refrigerator.
Home Disinfecting & COVID-19
Our 51-point home disinfection process uses accelerated hydrogen peroxide, our suite of Green Seal® Certified cleaners, an electrostatic sprayer, and hospital-grade procedures that will sanitize and disinfect all touchpoints in your home.
Eco-Friendly Cleans
Every Alpine Maids clean is eco-friendly and safe for your home, kids, and pets. We use only Green Seal® Certified products to deliver thorough cleans without the use of harsh chemicals.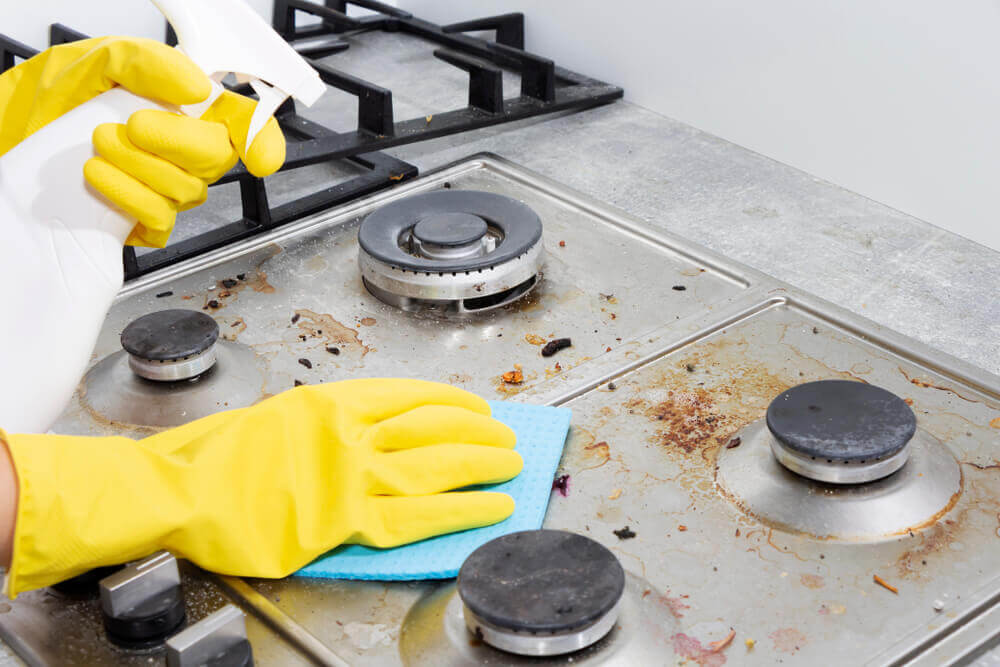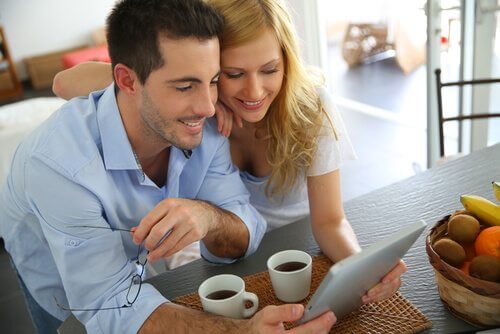 How often should I get my house cleaned?
Obviously, this completely depends on you and your home. We always recommend every two weeks cleaning service if you have pets, a family, or just never have time to clean up after little messes! No worries, if that's too much for you. An every 4 week service will keep your home just as clean, but a little less often. Some rooms could go a while without a deep clean, but we'll still keep everything looking decent. Never want your home to be dirty again? Go for a weekly clean, and we'll keep up on deep clean rooms so often that your entire home will look spotless each time. We often rotate different parts of your home for weekly cleans. We can add the basement every other clean, hit the main level and master bed/bath each visit, or anything else that fit's your needs!
Our recurring cleaning services are perfect for busy families or people that simply don't have time to clean! (or just don't want to 🙂)
You're a Step Away from a Happy Home
It is our goal to build a house cleaning company that we'd want to do business with ourselves. To do that we strive to impress you with every level of the house cleaning process; beginning with the booking, followed by the customer service, and ending with the maid service itself.