Alpine Maids Service Locations
We're proud to serve the Denver area with one of the city's top maid services. This great state of ours offers many exciting activities – cleaning your house should be the last on your list. That's why we give you reasonable prices on one of the best cleaning services in the area – so you can spend your time hiking, skiing, camping, exploring the city, and more! Not sure if you're in our service area? Just give us a call.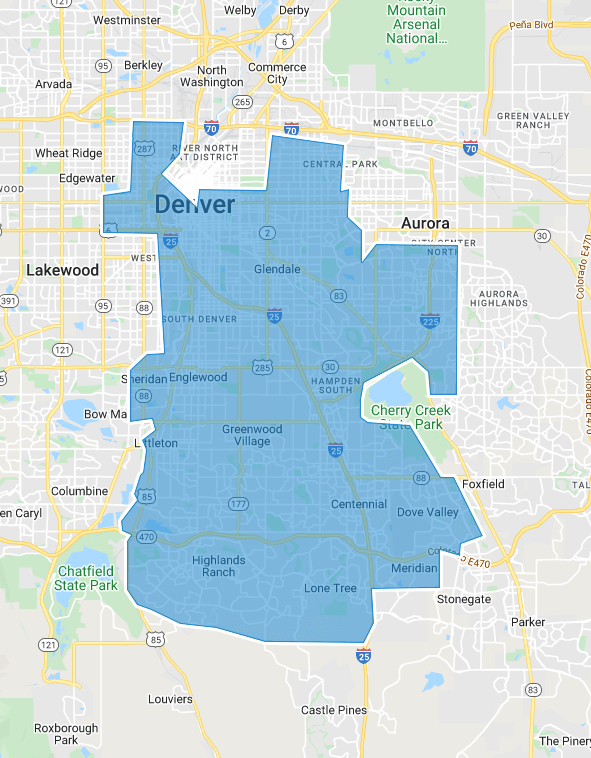 Cities we clean in
And many areas in the Central and South Denver Metro.
You're a Step Away from a Happy Home
It is our goal to build a house cleaning company that we'd want to do business with ourselves. To do that we strive to impress you with every level of the house cleaning process; beginning with the booking, followed by the customer service, and ending with the maid service itself.