7 Remote Learning Tips For Your Children This Fall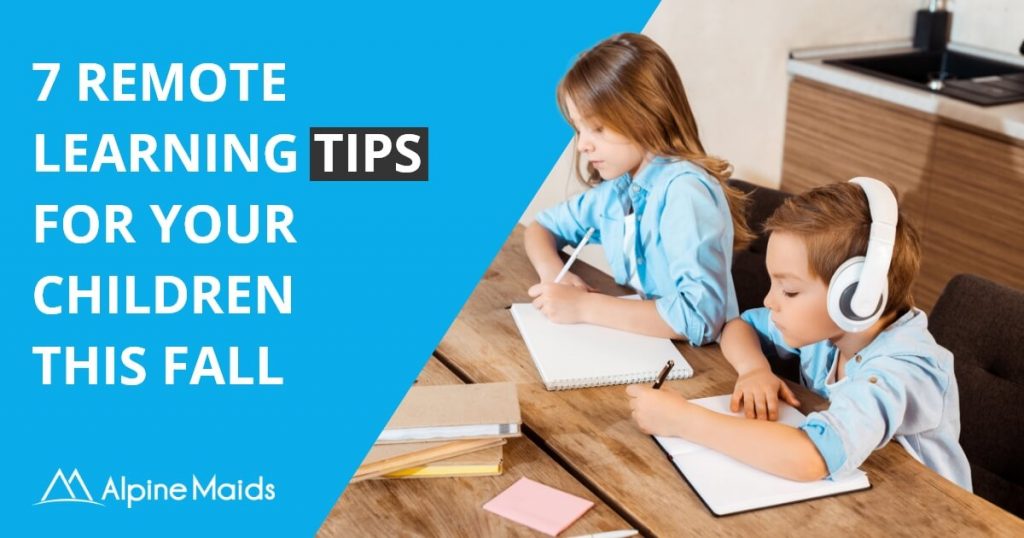 At this point, we are already familiar with distance learning. Our kids felt the struggle to have online classes every day, and we fought with the stress of having the family all day at home. But, if this new school semester for your kids will be at home again, we can help you improve the routine and have better results. Keep reading to find some remote learning tips for parents.
1. Create a learning space
Perhaps your child is perfectly capable of studying and taking classes in his bedroom, but experts recommend that having a place specifically for studying will bring better motivation and results. Also, you can check your child easier if a wall or door doesn't separate you. Consider a well-lighted corner of the house, even if it's the dining table. As long as there are a flat surface and a comfortable chair, it will work.
2. Set a routine
Another thing that can help improve motivation is establishing a routine. Tell your kids to follow particular activities like when going to school: getting dressed, brushing their teeth, eating breakfast, etc.). Also, consider scheduling some breaks for your children to rest their minds, especially if they have attention issues.
3. Help your kids stay focused.
Here is when having your child near becomes essential. If your kid feels isolated, then it will get distracted faster. It's better if they know that you can appear at any moment. Keeping a quiet environment also can reduce distractions. If you have little kids, you can play pretend and recommend them "important" tasks to do.
4. Give them some control.
For bigger kids, encouraging self-regulation and giving them some freedom to decorate their space might be an excellent motivator. Also, you can let them plan their schedule a little and evaluate their results later. Most importantly, they will feel less obligated to do things, and they even can learn some responsibilities.
5. Know your kids' interests
As part of letting your kids take some control over their routines, you have to consider their interests. You can always combine school topics with fun or exciting activities that your children find amusing. Websites like Wide Open School have great ideas. You can read comic books, create science projects, or apply math topics to daily activities among some exercises.
6. A balance between digital and paper
One of the disadvantages of getting too creative during online classes is the excess of clutter in the house. Choose wisely whether to use your digital devices to do homework or get crafty with paper and other supplies. Doing activities with their hands can help your children release stress and feel more creative, and don't forget to use technology.
7. Plan some incentives
Whether you're a mature adult or an elementary school child, you can't deny the power of incentives for accomplishing our goals. Invest in some delicious snacks to have every day after homework is done or cook your kids' favorite meal after an especially challenging task.
This new school year, apply these parent tips for distance learning and achieve better results with your children. Remember that your children's good grades are as important as their feelings and aspirations. And one more thing: if homeschooling is giving you extra cleaning chores, book professional cleaning service in Denver with us.