Awards
Alpine Maids is Denver's most awarded professional house cleaning service. Our mission is to provide our customers with a safe and easy, non-toxic cleaning service, and we've been doing so ever since 2015. So, what makes us so special? It's our people. We hire one out of 140 applicants (less than 1%) and put them through a rigorous month long training process. Once they are cleaning experts, we treat them like royalty. They have perks that most jobs at this level can't offer like Kaiser health insurance, matching 401k, up to 10 days PTO, and their raises and promotion through our company are dependent on their performance not only in your home, but in their own education and growth. Yes, we literally make them read books and take classes. Our goal is to make sure that by the time they leave Alpine Maids, they have received the equivalent experience of a college education. Long story short, better quality of life for them and the best care for your home.
Best House Cleaning Services in the US 2019

Best House Cleaning Services in Denver 2018, 2019, & 2020!
Colorado's Top Rated Local House Cleaning Award Winner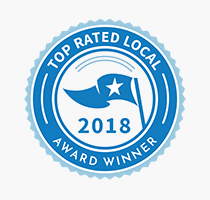 Yelp
Angie's List
Thumbtack
You're a Step Away from a Happy Home
It is our goal to build a cleaning company that we'd want to do business with ourselves. To do that we strive to impress you with every level of the cleaning process; beginning with the booking, followed by the customer service, and ending with the maid service itself.