House Deep Cleaning Checklist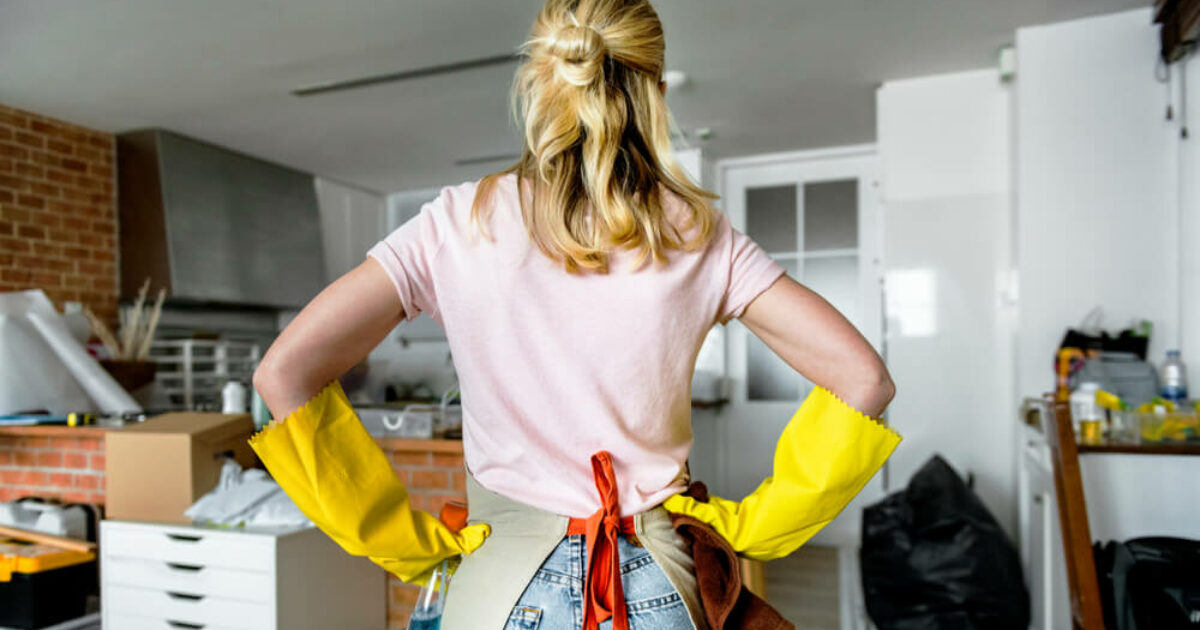 We've all put off cleaning until it's really essential — when the oven emits smoke signals or the interior of the microwave resembles your child's finger painting attempt. While it is greasy, the payback is enormous. So, quit putting off those major cleaning duties!
Cleaners Near Me
Sometimes, life gets in the way. At Alpine Maids, we pride ourselves on providing expert house cleaning services. So, if you're looking for cleaning services near me or cleaners near me, you can end your search now. We can get your home sparkling clean in no time. 
In the meantime, let's go over a house deep cleaning checklist. That way, you'll know how we get the job done.
What Am I Going to Need to Deep Clean My House?
When it comes to deep cleaning, you'll first need some supplies to begin. Our house cleaning services company will have everything you need. However, if you want to do it yourself, you may be asking yourself, what do I need to deep clean my home?
Disposable rags, cleaning pads, or towels that you don't mind discarding
Two buckets: one for dirty/greasy water and another for fresh clean water.
Degreaser, dish soap, and a disinfectant spray of choice
A pair of latex gloves
A scrub pad that is abrasive
A spray bottle filled with a 1:1 mixture of vinegar and water
An old toothbrush or a cleaning brush
Professional Deep Cleaning
The next step is where the fun and results begin. Let's go over all the steps our house cleaning services follow to revitalize your home. Then, you can take and leave what you wish when it comes to deep cleaning yourself.
1. Vacuum: Anywhere and everywhere. This includes rugs, floors, under furniture. You also can't forget about window trims, light fixtures, and shelves that are tricky to reach. Basically, any area that is difficult to reach during your typical cleaning session. Get the stepladder out! Just be cautious.
2. Dust: All the same spots where you vacuumed. Dust can still be left behind and you'll want to clear up those allergens. We recommend using a damp microfiber rag to collect grime and dust buildup.
3. You can use vinegar to descale faucets and showerheads throughout the house. You should clean aerators too.
4. You should remove and wash HVAC vent covers in the sink with warm soapy water.
5. Ceiling Fans: Dust can pile on each ceiling fan blade. You want to wipe down each arm so that dust doesn't spread or fall throughout the room when you switch the power on.
6. Next, you'll want to stain clean spots on the upholstery. If needed, you can spot clean carpets as well.
7. Clean the doors and walls to remove smudges and handprints.
8. Garbage Cans: Wipe out and disinfect wastebaskets, bathroom bins, and recycling containers.
9. Curtains: Spot clean any stains. If you have plastic or wooden blinds, scrub them down after spraying them with vinegar or cleaner.
10. Take out all cushions from the couch and move nearby chairs, then vacuum the creases and corners where debris or crumbs are hidden. Also, if there is furniture against a wall, move it aside to clean below and behind it.
11. Cabinets: Dust and wipe out cabinets and drawers individually with a moistened rag or with your preferred cleaning spray. Wipe down the insides of all cabinet doors as well. The same procedure applies to drawers.
12. Deep Cleaning a Kitchen Oven: Before turning on your "self-cleaning" oven, let's clear away anything that might cause a fire. Remove the pot grates from the cooktop and soak them in hot, soapy water. To make cleaning simpler, remove/unplug the coils from an electric oven. Some ovens/cooktops include a slide-out tray underneath the burners to collect food — keep this in mind! Using a soapy sponge and a clean damp towel, scrub all surfaces and control knobs. Don't forget about the hood fan and its filter.
Before you oil up, use lemon and vinegar to loosen the food splatters. If your microwave is nestled into a nook in the cupboards or on the countertop, remove it to clean underneath/around it. For the microwave's face and keypad, use glass cleaner.
13. Remove the fire hazard (also known as breadcrumbs) from the bottom of your toaster.
14. How to Clean a Refrigerator/Freezer: Learn how to clean a refrigerator/freezer. Don't forget to wipe the rubber gaskets surrounding the door seals with warm soapy water before disinfecting them. Use this opportunity to get rid of any expired things.
15. Sink: It may sound obvious, but after all that cleaning, your kitchen sink will be filthy. Wipe it off with hot soapy water, being careful to get into the cracks in the backsplash and around the faucet.
16. Dishwasher: Clean your dishwasher with baking soda and vinegar to remove soap residue and buildup that has accumulated over time. Simply rinse it off with a cup of vinegar and 12 cups of baking soda.
17. Finally, clean the restrooms thoroughly. We'll get into the details in the next section.
Cleaning the Bathroom Thoroughly
White grout can greatly brighten up the look of a bathroom. There are a variety of specific grout cleaners available to help with this thorough cleaning task. Alternatively, try this easy do-it-yourself grout cleaning method.
1. Shower Curtain: If your linen shower curtain is machine-washable, wash it. You may either clean or replace the plastic curtain beneath the linen curtain. They're inexpensive, but cleaning them may be tough.
2. Toothbrush Holder: This thing is filthy. Fortunately, we have this simple toothbrush holder cleaning trick!
3. Toilet: Clean the toilet thoroughly, paying special attention to the base and behind it.
Our Deep Cleaning Services
We know, all this cleaning can be back-breaking work on your own. That is why we are here to help! Alpine Maids offers thorough home cleaning. During the deep cleaning, special attention is paid to those often overlooked regions. We clean all household surfaces and take additional time cleaning the bathrooms. We dust fixtures, frames, and baseboards. The furniture is next vacuumed, and the floors are vacuumed and mopped to complete the process.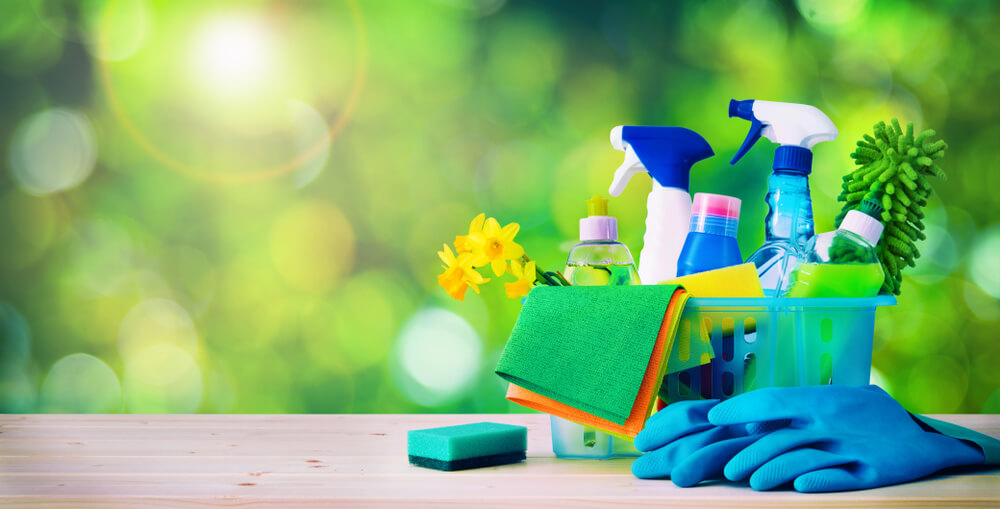 Cleaning Services Near Me
Of course, the ideal method to prevent a time-consuming thorough cleaning is to maintain your home on a regular basis. As a result, the next time you need to refer to our Deep Cleaning checklist, your house will already be in terrific shape. Give us a call if you need some help from our house cleaning services.