How to Clean a Stove Top – 9 Easy Ways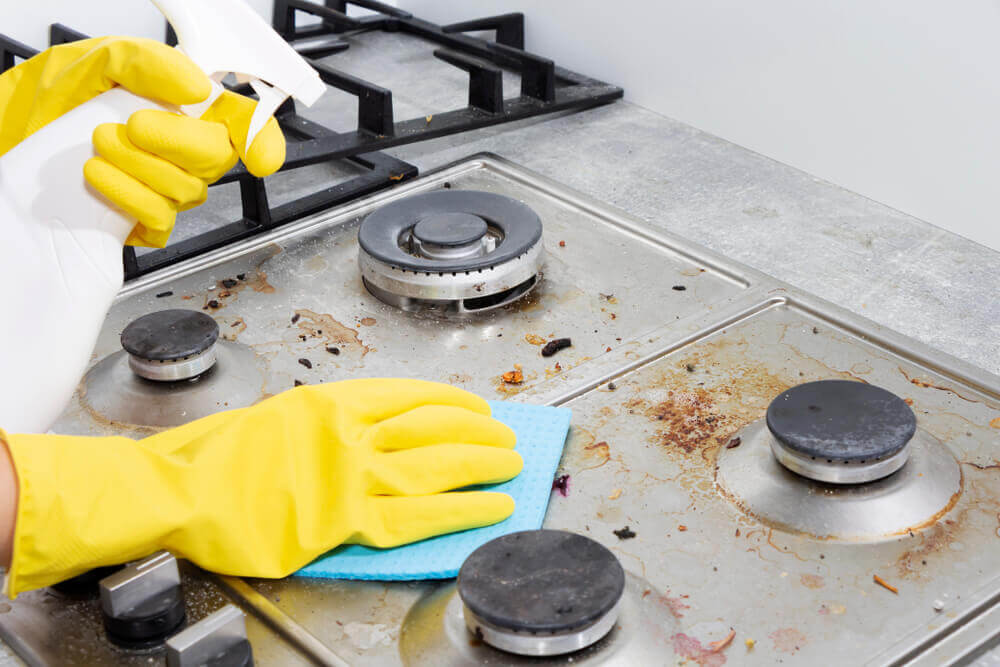 Regardless of how often you use your stove for cooking, you should devote yourself to cleaning it regularly as well. It can be a boring chore, but with a great stove cleaner and an effective method, you'll learn to clean your stovetop quickly and easily!
There's no need to use harsh chemicals and store-bought cleaners. We've made a list of 9 easy and quick ways to clean your stovetop.
The Best Way To Clean a Stove Top
Once you've established a good cleaning routine, cleaning your stovetop shouldn't be such a big problem. With the right products and methods, you will have no problems cleaning your stove even if it's a conventional one. Some of the items you can use to clean your stovetop include:
Baking Soda and Hydrogen Peroxide
For this method, you will need some baking soda and some hydrogen peroxide. You should make sure to remove all the debris from your stovetop, sprinkle some baking soda on it, and then spray some hydrogen peroxide after it. You can let it sit for a while, until it stops fizzing, and then use a wet cloth to wipe the area until it's completely clean. Easy peasy!
You can mix one tablespoon of salt and one tablespoon of baking soda, add some warm water to it and make a cleaning paste for your stove. Use the paste as your stovetop cleaner and you'll see how easy it actually is. This combination will remove all the dirt and leave your stovetop stain-free.
If you have nothing at home that could be used to clean your stovetop, you can try pouring boiling water over it and rinsing it afterward. This is easy and can be done really quickly, so why not experiment with it? If there are some hardcore stains and debris, use a bit of soap and a sponge to get rid of it.
Olive Oil or Vegetable Oil
You probably always have olive or vegetable oil at home, so why not try to clean the stovetop with it? Pour some oil onto your stovetop and use a cloth to scrub the dirt off it. You can spray it with an all-purpose cleaner afterward and remove the leftover oil for a spotless stovetop!
Dish Soap and Baking Soda
If you mix dish soap and some baking soda, you'll get a foamy substance that is great for cleaning dirty surfaces and items around the house. You can spray it on the stovetop and let it sit for a while to make sure all the stains get easily removed.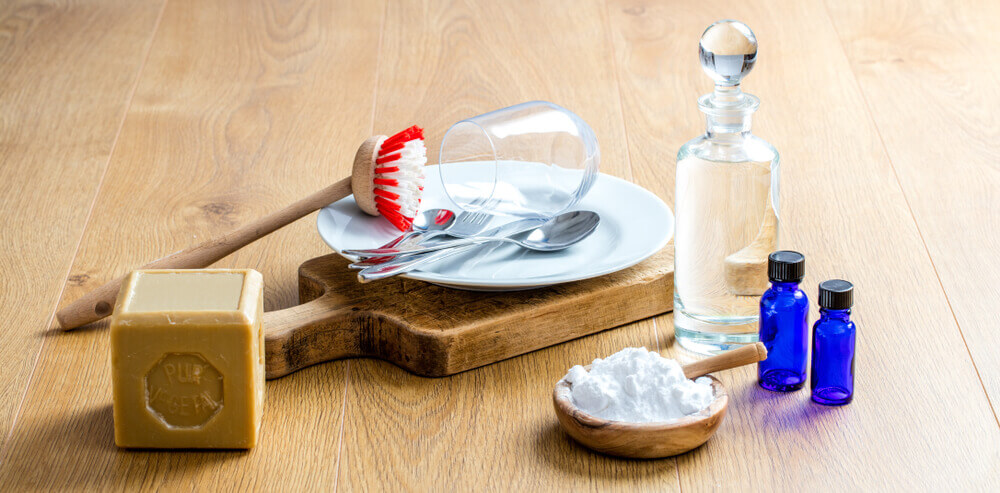 The best stove top cleaner can easily be white vinegar thanks to its power to clean almost anything in your home. If you mix one cup of white vinegar with two cups of water in a spray bottle, you'll get an effective cleaner for your stovetop. Just spray it over the stovetop and wipe with a damp cloth. You can use this cleaning mixture for cleaning other surfaces in your kitchen as well.
Thanks to their cleaning and antibacterial characteristics, lemon and baking soda make a great combination for cleaning dirty and greasy surfaces. Sprinkle some baking soda onto your stovetop and use half a lemon to rub the whole surface. Use a wet cloth to wipe the stovetop until it's spotless.
For this method, remove the electric burners from your stovetop. Use mild dish soap and some water to clean the surface, making sure to rub the hardcore stains. If they won't come off, use some baking soda and water paste to clean them. You can leave everything to sit for about 20 minutes and then rinse it. Put the electric burners back once everything is completely dry.
Professional Cleaning Service
Finally, if none of the items we've mentioned so far work for you, you can decide to hire Denver's home cleaners such as Alpine Maids to help you with your cleaning. Our services include housekeeping, residential cleaning, and deep cleaning, but if you contact us we can organize a customized cleaning session. All our products are environmentally-safe and eco-friendly, so you won't have to worry about your safety.
Cleaning the stovetop can be an easy task with the right products and equipment, all while being safe for you and your family members. Try some of the methods mentioned here and you'll have your stovetop clean at all times.