How to Deep Clean Your Bathroom – 6 Quick Steps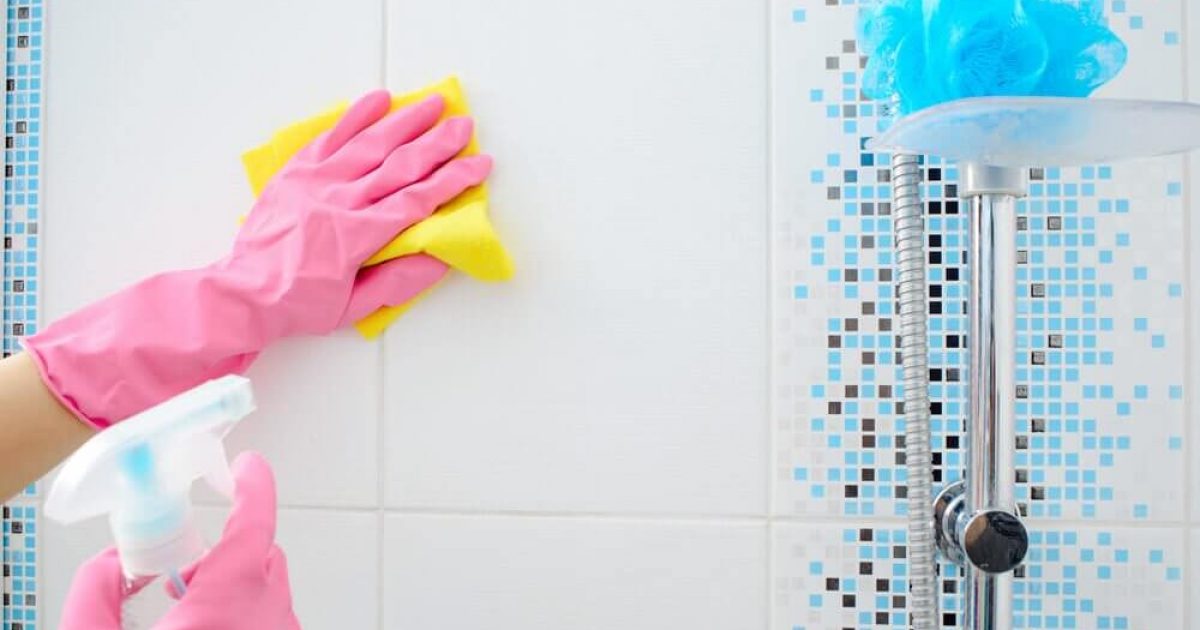 Taking care of your home includes a lot of cleaning, mopping, and vacuuming. Usually, we take care of large areas of our home – the bedroom, the kitchen, and the living room, however, the bathroom sometimes remains forgotten. Bathroom cleaning comes as the toughest of all the chores around the house, but that doesn't make it any less important.
Your bathroom doesn't always have to be spotlessly clean, but deep cleaning it once a month would be a good idea since that's the place we use to take care of our hygiene.
Deep Cleaning Bathroom Tips
To keep your bathroom clean and sparkly longer, you can follow some of the tips mentioned here. You should deep clean your bathroom at least once a month to avoid mold, bacteria, or soap build-up.
Cleaning the Bathroom Floors
All the hairs, lint, and dust should be vacuumed or swept before you start moping the bathroom floor. You want to make sure every corner is cleaned properly, so you might be doing some parts by hand.
Mops have a hard time reaching certain places so cleaning the bathroom floor with clothes is your safest bet. If you have small children who are learning to potty train be sure to clean the floor where they can reach it.
Cleaning the Shower and Bathtub
The biggest problem with showers and tubs is that they are rarely completely dry. This allows mold, mildew, and soap to build-up, making it very hard for you to clean them. However, nothing is impossible if you know what to do!
To remove mold and mildew, you can apply rubbing alcohol to the places covered with it and let it sit overnight.
Soap scum can be successfully removed with a mix of hot white vinegar and soap dish. Spray it all over the bathtub or shower, let it sit overnight, and wash it with hot water.
Hydrogen peroxide and baking soda paste is a great DIY bathroom cleaner and it works wonders for all sorts of stains. You can dab it, leave it for a few hours, and wash it away afterward.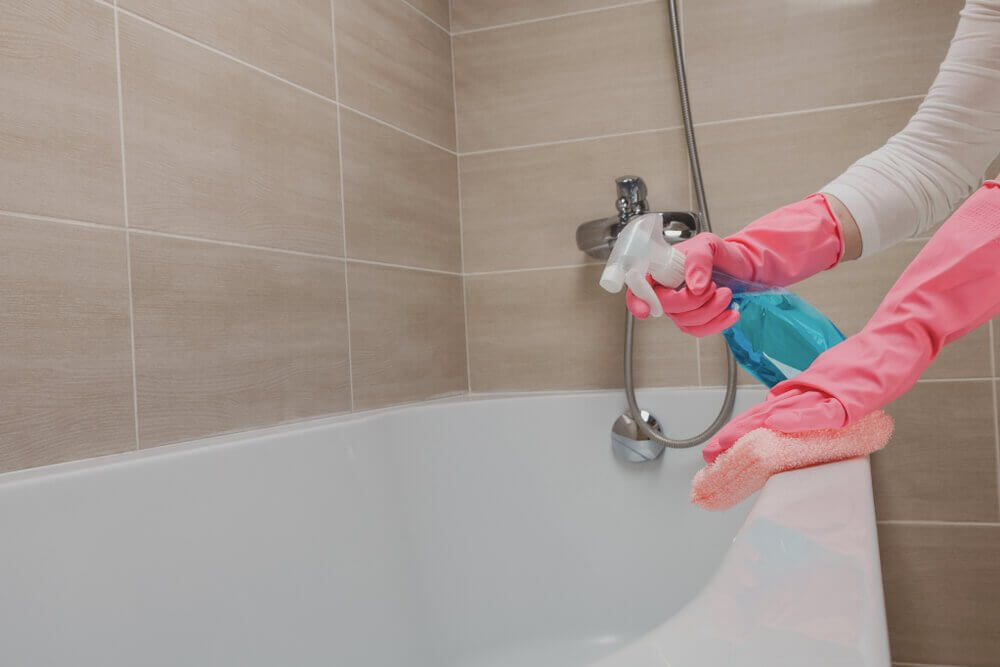 Cleaning the Ceiling and Walls
Although you don't notice it, the ceiling and walls collect a lot of dust and dirt so make sure to clean them thoroughly with a duster. You can also use a blast fan to remove all the dirt and dust.
Cleaning the Sink
You can clean your sink with a natural bathroom cleaner made of white vinegar. You should spray it on your sink and let it stay overnight for the best results. It will do wonders for mineral and soap build-up.
Also, always make sure to clean the drains by pouring baking soda once a month to unclog the pipes. It's best if you leave the baking soda to sit for some time and then wash it down with 2 cups of hot water.
To prevent water spots and keep the sink sparkly longer, you can use a damp dryer sheet to polish it.
Cleaning the Toilet
You can never clean the toilet enough. To be able to remove all the stains from it, you should turn the water off, empty the toilet and clean it with a pumice stone. Make sure to get all the places you usually don't see because that's where most of the bacteria appear.
Another way to clean the toilet is to turn off the water, empty the toilet bowl, and use a strong cleaner to get rid of all the stains and dirt. It's not a nice task, but absolutely necessary! Don't forget the toilet seat, especially if you have children running around all the time.
Cleaning the Mirror
You probably already know how to clean a bathroom, but what about bathroom mirrors? They can get so dirty that you're not able to see your face in it, particularly when you take often baths and showers.
Use a microfiber cloth and a glass cleaner of your choice to polish the mirrors in your bathroom. For a special effect, you can use a shaving foam and make your mirror fog-free. Just spray the shaving foam and buff it with a cloth until it's gone. As simple as that!
Finally, opting for professional help is another option if you don't have enough time or simply find it too hard to clean your bathroom. At Alpine Maids we offer services such as deep cleaning, residential cleaning, and housekeeping while using eco-friendly products. No cleaning task is impossible for us, so don't worry! Contact us today for a bathroom cleaning service in Denver CO!