How to Make Natural Floor Cleaner – Easy Guide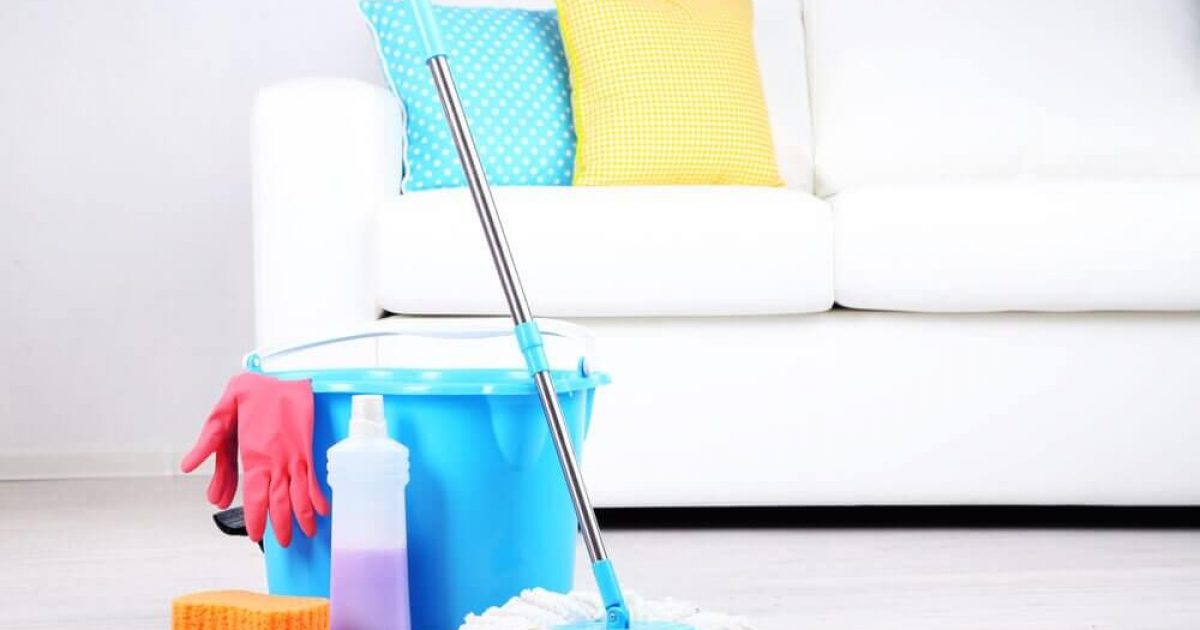 Although there are so many artificial cleaning products available in stores, people have started to opt for more eco-friendly cleaning products that are mostly based on natural ingredients that most of us have in our homes. Today, you can make a homemade cleaner for everything and have your house sparkly without using toxic chemicals. If you're keen on finding the perfect homemade floor cleaner, we've got you covered! We have an easy recipe for a cleaner that can make any floor shiny!
Why Is DIY Floor Cleaner Good?
Let's see why using homemade floor cleaners is becoming more and more popular:
Ingredients are easy to find
The best thing about this type of cleaner is that you probably already have all the necessary ingredients in your home or you can buy them at the nearest store. Since the ingredients are very easy to find, there will be no need to go back to commercial floor cleaners that can be harmful to our health.
Your budget will be thankful
If you have a big house, you probably need a lot of cleaning solutions just to keep the floors tidy. This can significantly affect your budget, especially if you have to buy different types of cleaners for different types of floors. The cost of the natural floor cleaner is lower and you can use it in the long run.
Universal floor cleaner
Another really great thing about this floor cleaner is that it works wonders for all floor types! This homemade laminate floor cleaner can be used for hardwood, vinyl, tile, linoleum, as well as marble, and granite, even though they are very sensitive.
Less pollution and better quality
Store-bought cleaning products are usually very bad for the air and can contribute to air pollution. Ingredients that might cause serious health issues usually don't appear on the labels. If someone in your household suffers from asthma or has allergies, their condition might be worsened by the usage of commercial floor cleaners. With homemade floor cleaners, you'll know exactly what you're using so as to avoid dangerous ingredients that can affect your health.
Recipe For Universal Homemade Floor Cleaner
The ingredients for the natural floor cleaner are as follows:
Half a cup of white distilled vinegar
2 cups of warm water
1/4 cup of rubbing alcohol
1/8 teaspoon of liquid dish soap
A few drops of essential oil (optional)
The instructions for preparation:
You can mix all the ingredients together in a spray bottle or a bucket. Using a spray bottle is good for smaller surfaces – you can spray the area and wipe it with a mop. If you opt for a bucket, you should adjust the recipe according to the size of the bucket. The ingredients used here should not be replaced with other, similar kind because it might not be as effective so try to stick to the recipe.
This homemade wood floor cleaner works perfectly for all other floor types as well. You don't have to rinse the floors after applying the cleaner. The floors should be completely dry before you walk on them. Store the homemade floor cleaner in a dark and cold place for up to a month. Once you run out of it, just make a new dosage and you're good to go!
This will make your cleaning routines a lot easier, but if you still feel like it's too much to take, you can contact us at Alpine Maids and have your whole house cleaned in Denver by a professional cleaning service. We specialize in residential cleaning, housekeeping, and deep cleaning by using eco-friendly cleaning products. Contact us today and let us make your home shiny again!