Prepare Your Home For Winter With This Essential Cleaning Guide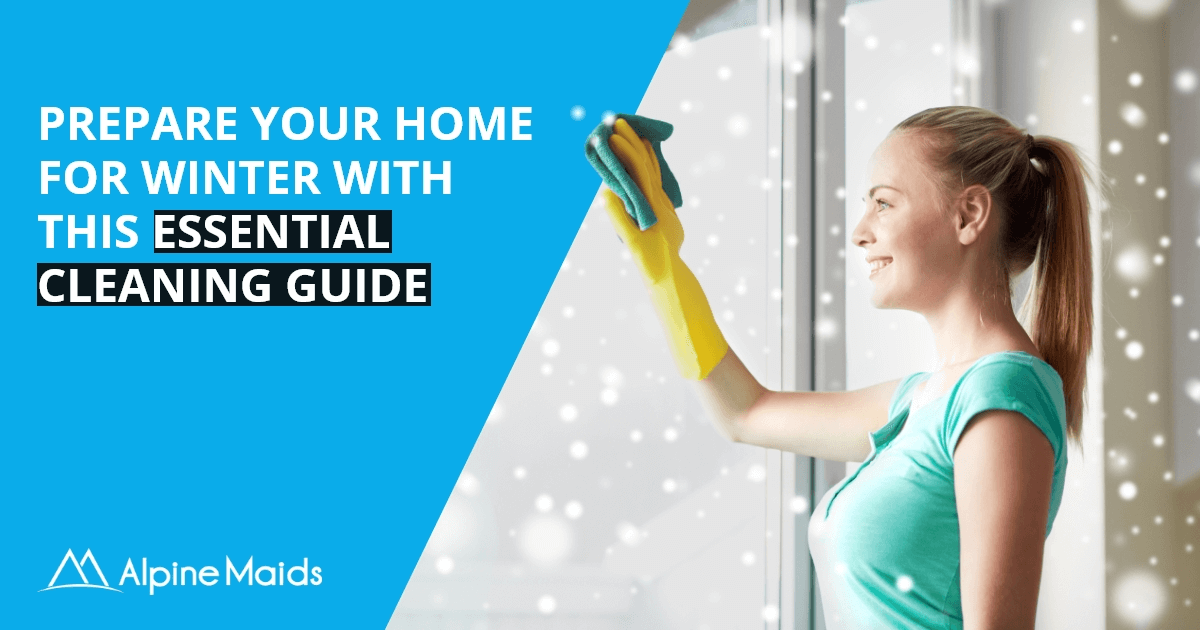 Cold weather is coming soon! Temperatures will keep dropping as days get shorter, and it's better to make our home as cozy as possible to enjoy the season.
You probably do your spring cleaning; what about winter cleaning? While winter lacks the same excitement and fresh spring feel, it's still important to make your home clean, comfortable, and warm for the winter months and Christmas.
If you are set to get started on this, here is your ultimate home cleaning guide.
1. Clean Windows, Wells, and Screens
One of the main things you need to do is clean your windows and window wells to shut them for the winter months.
To get started, vacuum all the window wells in your home to remove dust, debris, bugs, and pet dander. Once this is done, you can wash them with a soft brush and a cleaning solution.
Remove screens, apply a detergent on them, then hose them down.
Use an all-purpose cleaner to wash your windows. You can also give them a good polish once they dry.
2. Blinds and Window Treatments
If you have washable window treatments, take them down and wash them. If not, take them to a professional cleaner.
Blinds can be cleaned with mild detergent and a soft brush before hanging them out to dry. However, you can consider replacing them if they are filthy or do not cost much.
If you have different curtains for summer and winter, this would be time to clean the old set and hand up the winter curtains.
3. Wash Waste Baskets
Waste bins are germ buckets, and you will be locked in with them all winter. Bring them where you can apply some detergent and hose them down before disinfecting them.
If you do not like to use harsh chemicals to disinfect, the vinegar in your pantry will do just fine. You can also use Hydrogen Peroxide. However, do not mix the two as it forms a harmful acid.
Whenever possible, let your garbage cans dry under the sun.
4. Turn Over The Furniture
You probably move your furniture around to vacuum your carpet. One place that tends to get forgotten is the underside. This spot also tends to trap dander, dust, and dust mites.
Winter is an excellent time to turn it over and vacuum the underbelly of your couches.
Be careful with the dust covers tucked underneath. Pressing too hard can damage them.
5. Clean Your HVAC
There is no worse time to get HVAC problems than during winter. Christmas is around the corner, meaning most HVAC companies are understaffed as workers take time off for the festivities. And they are swamped this year because of the pandemic and worries about indoor air quality.
You cannot afford to have your HVAC break down, leaving your family in the cold indefinitely.
You will need to change the filters or remove them and give them a thorough clean. Over the months, these filters trap pet dander, dust, hair, and other components.
Clean your vents to prevent blockages and add some insulation if necessary. This is a fundamental part of winter cleaning essential guide.
6. Spotless kitchen
The area behind the refrigerator is often a forgotten one. Vacuum this area, as well as the refrigerator coils. If you have pets, ensure to vacuum the coils twice a year at the least.
Similarly, clean out your entire oven with a soapy solution and don't forget to clean both top and bottom. Your windows should be open for ventilation as you do this.
Lastly, wipe your cabinets and polish them and their knobs. Throw away any items you might not need so that you can see what you will need to stock up on.
Most people feel overwhelmed by all these things they have to handle. At Alpine Maids, we understand that you might not have the time or energy to winterize your home. For these reasons, we strive to provide exceptional cleaning services.
Contact us today and let us do what we do best.