Reasons to Hire a Cleaning Service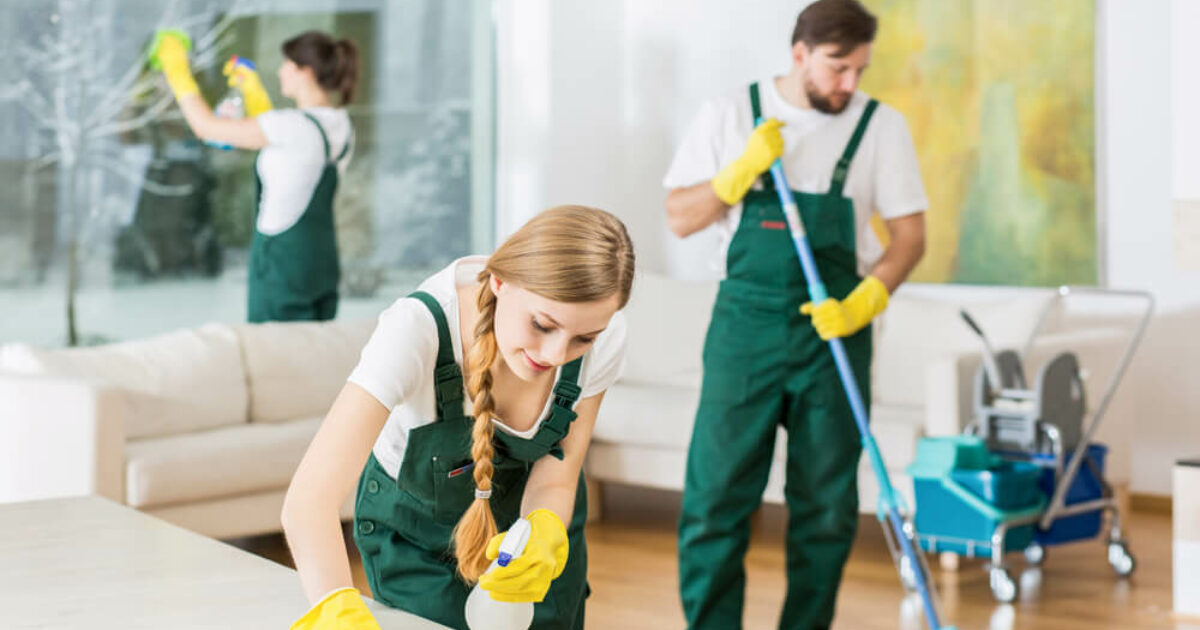 Have you heard that a cleaning sponge contains more germs than a toilet? Unfortunately, the fact is sometimes true.
When you combine this with germs from dogs, children, and everyday life, it's easy to see how a house may quickly become unsanitary. Perhaps you struggle to find the time to clean your house or workspace without interfering with your pleasure in other activities.
Fortunately, a professional cleaning service is a simple remedy. When you are busy with work, lives, and responsibilities, making the time to clean can seem like a daunting task. If this feeling sounds familiar, scheduling a professional home cleaning may be the solution for you. At Alpine Maids, we will clean and sanitize your whole home, even areas you pretend you don't notice!
Have you ever asked yourself, "is my house too dirty for a cleaning service?" If this is the case, do not worry. The team of professionals at Alpine Maids is here to make professional cleaning a breeze. Don't ever worry again if your house is too dirty for a cleaning service. We have the professional home cleaning you need. 
Follow the points below to learn about the top 10 reasons why you should consider hiring a cleaning service right now.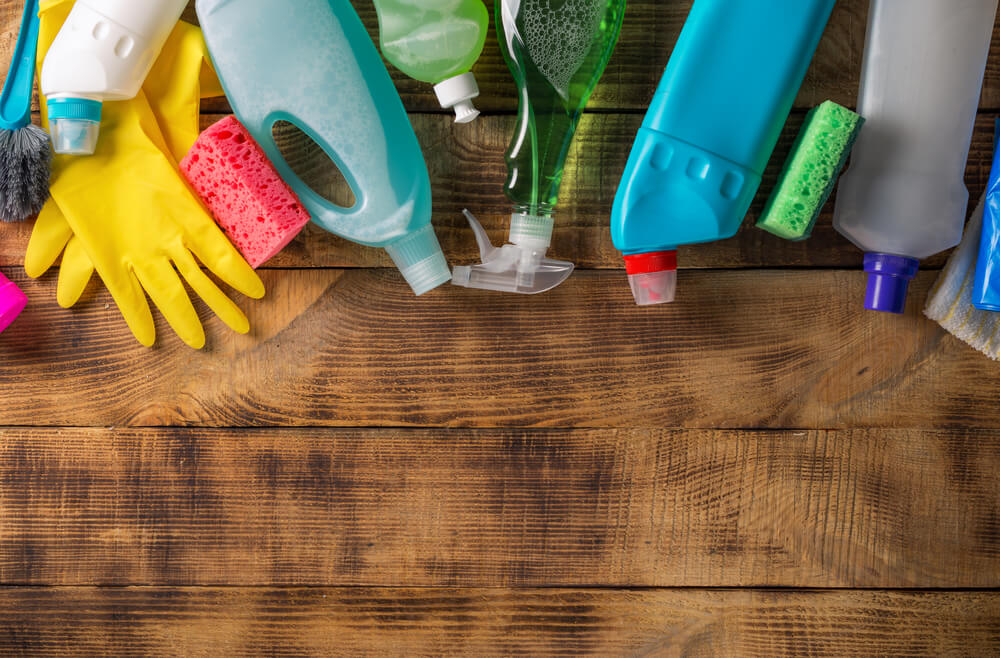 Benefits of a Professional Cleaning
1. Make Your Environment Healthier
People who suffer from allergies or respiratory difficulties may be harmed by toxic airborne germs or mold development, which may be particularly dangerous. A cluttered and dirty confined place will only exacerbate the challenges that these folks are already experiencing.
People who do not have any pre-existing disorders may get skin infections or flu-like symptoms if they come into contact with a bacterium.
It is important to hire a cleaning service to guarantee that your house or place of work does not become an occupational health and safety concern. Everyone benefits from a healthy atmosphere, which increases productivity and happiness for everyone.
2. Devote More Time to Your Own Needs
One of the most significant advantages of hiring a professional cleaning service, whether for your company or for your house, is the convenience it provides.
Hiring a professional business to perform time-consuming duties like cleaning, dusting, and scouring may free up your time so that you can devote it to other essential commitments at work or to spending quality time with your family.
3. Perform the Assignment at a Greater Degree of Excellence Than Is Required
A thorough cleaning entails more than just picking up a few pieces of trash and vacuuming once a week; those challenging, hard-to-reach locations need the same amount of care.
Professional cleaning services provide the equipment and expertise necessary to thoroughly clean your property, ensuring that it is safe and free of germs.
A professional cleaner will do a much superior job than you could ever hope to do. They will make certain that even the dirtiest areas are cleaned and smell fresh.
4. Surprise and Astonish Your Guests
It's tough to overstate the importance of first impressions in business and life. You've probably had the feeling of walking into a dirty house or business and immediately feeling unpleasant.
It will put you both at ease if your home is in order, whether you are trying to impress a prospective client who walks into your business or a buddy who is visiting for the first time.
Investment in a cleaning service makes a lot of financial sense if you own or manage a customer-facing company. Clients are considerably more inclined to place their faith in and spend their money with a company that seems to be trustworthy.
In the end, why would you put your faith in a corporation that can't even maintain its own offices clean and presentable?
5. Create a Workable Schedule for Yourself
A cleaning service may give you a variety of options when it comes to cleaning. Depending on your needs, you may engage a cleaning service to come in as often as you need and change the schedule as required.
In the event that you just need one comprehensive cleaning once per month or a few minor touch-ups each week, you are not required to sign a long-term contract with your cleaner.
A thorough cleaning after an extensive remodeling job, or just little additional assistance from time to time, are both ideal uses for this service.
6. Reduce the Risk of Insect Infestations Occurring
Pest infestations are quite common, despite the fact that we don't want to bring them up. There's a lot more to it than you may believe. Possibly, you will not even be able to detect the traces of one like a professional cleaning service can detect. Pests are more likely to infest buildings that are often filthy or where food is left unattended.
Consequently, you may experience issues such as ill dogs, tainted food, and overall unsanitary living and eating environments.
A professional cleaning service may be able to assist you in avoiding this, which may save you a large amount of money in the long term.
7. You Don't Have to Spend Money on Material Things
Have you ever taken a close look at the cleaning products you use in the kitchen? Many different types of specialty chemicals and protective clothing are required, along with a considerable number of cleaning equipment, such as mop and buckets, vacuum cleaners, and cloths, among other things. As an example, consider the cost of cleaning every other room in a home or office complex.
By choosing a cleaning service, you are doing more than just paying someone to clean your house. You may also pay to utilize their chemicals and equipment, but you must do it in advance.
With this method, you will never have to purchase costly materials ever again, and you will have more space in that cabinet where you used to put half-empty cleaning products!
8. Double-Check That Nothing Has Been Overlooked
Our typical cleaning routine involves starting with the most conspicuous locations and working our way around the home, moving from room to room in random order. As a result, you often find yourself exerting more effort than is necessary, and you may even find yourself missing a room.
A professional will be far more meticulous, adopting a set checklist to ensure that nothing is overlooked or duplicated throughout the cleaning process.
They are particularly cost-effective due to the fact that they can do more jobs in less time.
9. Lower Maintenance and Repair Expenses
Yes, isn't it true that appliances always seem to go out at the most inconvenient of moments?
However, although cleaning them will not ensure that they survive indefinitely, it can considerably lengthen their life and allow you to save money on emergency repairs in the future.
If you keep your washing machine, toilet, and shower in good working order, they will last longer. Depending on the gadget, cleaning it may be more complicated and time-consuming than routine cleaning. Because of this, thorough cleaning once every two weeks is all that is necessary.
Make use of a cleaning service that can do the work swiftly and effectively so that it is done right on the first try.
10. Make Use of Beneficial Add-on Services When Available
Let's not sugarcoat the situation. When it comes to cleaning our houses, the majority of us just do the basic minimum and seldom go above and beyond to complete additional maintenance chores.
More than simply vacuuming and dusting, a professional cleaning service provides a wide range of services. Call us to learn more.
Professionals are capable of handling any task, which saves you both time and aggravation.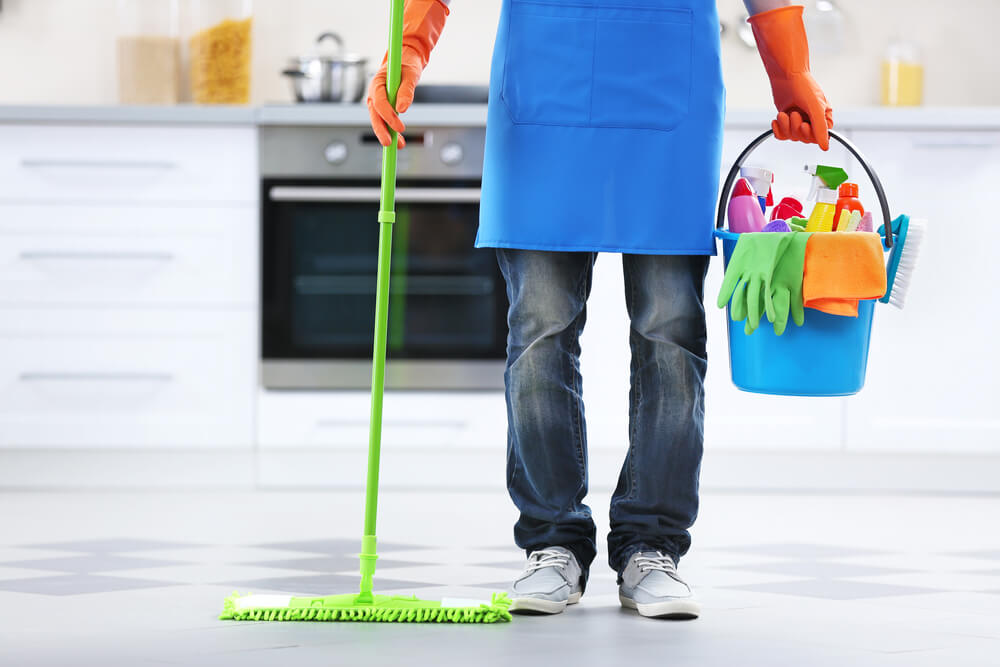 What Are the Benefits of Hiring a Professional Cleaning Service?
Life may be hectic at times, and we realize that keeping up with cleaning on top of everything else can be difficult. When it comes to keeping your company or home environment clean and healthy, a professional cleaning service can help you out.
Allow Alpine Maids to relieve you of some of your household responsibilities so that you can spend more time doing the things you like.
Get in touch with us right now to learn more about our cleaning services or to get a no-obligation estimate!