Six Benefits of Hiring a Housekeeper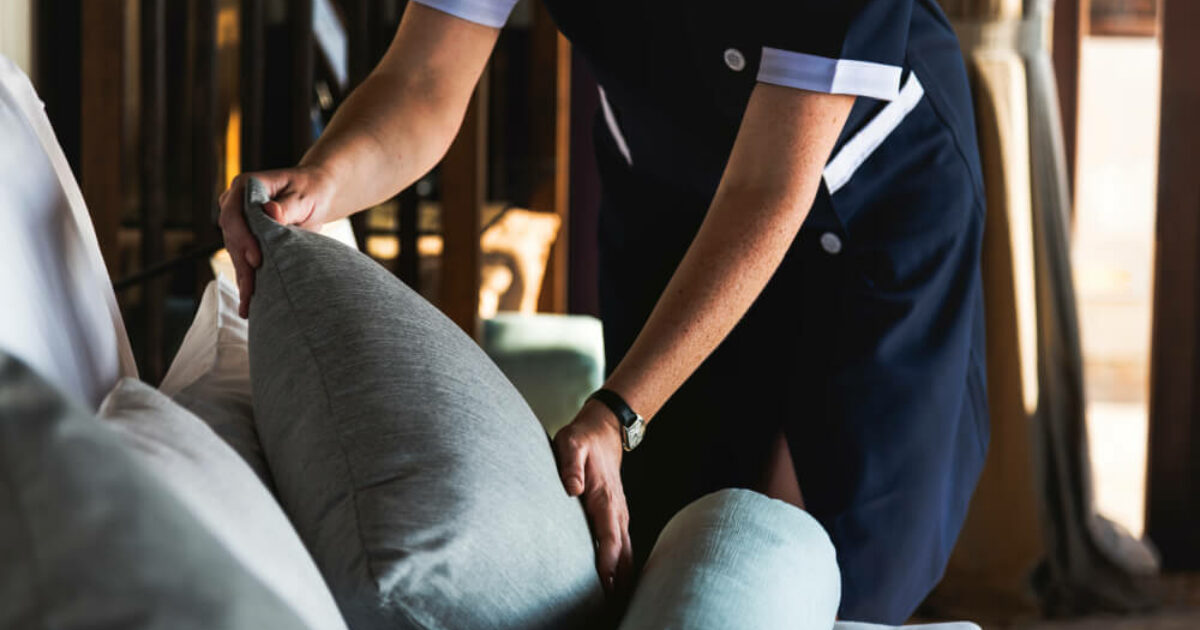 Have you ever asked yourself: "what does a housekeeper do"? Most people have. Just because you aren't sure what housekeeper's services are doesn't mean you couldn't benefit from booking a housemaid yourself.
Why would you waste your time cleaning when you can spend it having fun and doing something you love? If you say goodbye to cleaning around the house, you'll have a bunch of free time to spend however you wish. That's only one of the pros.
Many people underestimate the benefits of hiring a housekeeper. If you think you may be one of them, check out our blog.
Also, if you are looking for a Denver housekeeper, contact Alpine Maids. We'll help you with any cleaning services you might need.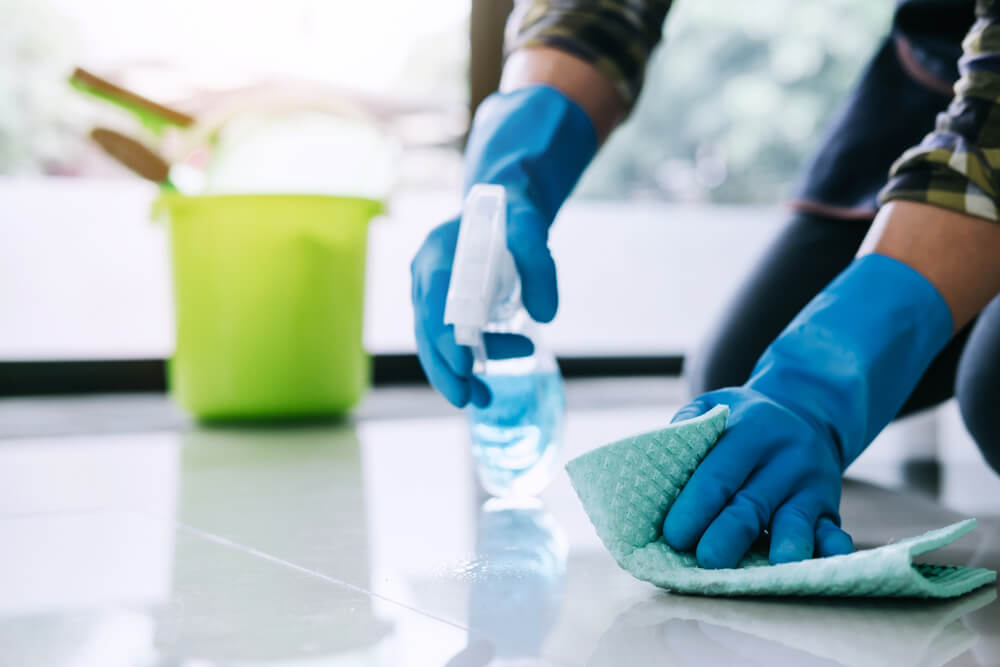 What Is a Housekeeper and What Does a Housekeeper Do?
What Is a Housekeeper?
Before you get any help, you should know the basics about who housekeepers are and what is it they do. So, what is a housekeeper?
First of all, you should know the difference between a housekeeper and a home cleaner. Home cleaners are the ones you call when your property requires a grand cleaning. They are the ones that will prepare your house for sale, get it ready for a new tenant, or make it as good as new after a remodeling job.
On the other hand, housekeepers will spend more time on your property. They visit and clean the house on a schedule you both agree on beforehand. Most of the time, the visit happens once a week, or twice a month, depending on your wishes.
What Does a Housekeeper Do?
Most companies will let you choose which housekeeper's services you would like to hire them to perform. However, there is a list of general duties you can expect the housekeepers to accomplish:
Basic living room cleaning
That includes vacuuming, sweeping, and mopping the floors if necessary.
Dusting and wiping flat surfaces
Cleaning the bathroom
Usually includes the tub and the toilet, as well as mirrors, showers, and other glass surfaces.
Everything from the stove to the kitchen cabinets should be a part of a proper kitchen cleaning.
Washing and folding the clothes
Some companies include ironing and closet arranging.
Taking out the garbage
Decluttering and putting away unnecessary items
Cleaning the windows
Making the beds
Housekeepers may change the sheets, depending on your agreement.
Also, you agree on who will provide the cleaning supplies before hiring a housekeeper.
What Are the Benefits of Hiring a Housekeeper?
A Clean and Healthy Living Environment
The most obvious reason for hiring a housekeeper is for your house to be cleaner than you're used to seeing it. You won't have to worry about toys being on the floor or a couple of dishes that you didn't wash on time. It's somebody else's worry now. And they will even do a better job at it.
Many people overlook the role of hygienics in overall health. Cleanliness is a large part of living healthy. By increasing the quality of hygiene in your home, you'll help the health of everybody living in it.
People who don't devote themselves to cleaning their house and try to do it as quickly as possible face risks that those with housekeepers don't have to think about.
Only after spending some time in a clean and healthy environment will you learn to appreciate the benefits of hiring a maid.
More Time for Yourself
You've learned about some of the things a housekeeper does for you. Now think about how much time you've spent doing those annoying tasks every week. It adds up to quite a bit of your spare time.
Well, once you get some cleaning help, you'll be able to spend that time however you wish. Most of us would like to devote more attention to personal time. So, this is your chance. Hire a housekeeper and relax.
Whatever relaxation means to you, this is the opportunity to spend more time doing it. Whether it's reading a book, binging Netflix, or simply napping, you'll be able to do more of it now.
A Better Social Life
How many times have you thought about having a small gathering at your place but didn't feel like cleaning and gave up because of it? It happens to all of us.
Sometimes, the house is already a mess, and since cleaning doesn't get you in the mood to party, you say no to both of them. Other times, you may think about what you'll have to do to get your place back to its original state. That usually takes time after a party.
Well, if someone else was doing the cleaning for you, you wouldn't have to think that way. Instead, just throw the party and have fun with your friends. Everything else is someone else's job.
No More Pet Smells
No matter how much we love them, pets can cause a house to have an unpleasant odor. Cats, dogs, birds, and every other animal you may wish to keep in your living space likely aren't going to improve your home's hygiene.
And, if you enjoy having people over, a smell is something you most definitely wish to get rid of before they come. Well, proper cleaning of the house will help with that. Professional cleaners will get rid of all unwanted odors in the house and allow you to host a party without them in mind.
The Professionals Will Do a Better Job
You may believe that you are doing a good job and that your cleaning isn't any worse than what the pros do. However, that is rarely the case. No matter how much you focus on cleaning, you'll still have other things on your mind. Your real job, the ideas, and the worries that come with it won't disappear just because you are cleaning. You'll still have all of them in the back of your head.
The professionals' only job is the one they are doing at the moment of cleaning. That lets them focus better and dedicate themselves to their current task. Also, they have a proven system that allows them to do the best job as fast as possible. So, not only will your house be cleaner than ever, the job will be finished in no time.
There Will Be No Forgotten Corners
Whenever you're cleaning, there is a point when you say to yourself: "no one is going to look there." That's when the cleaning stops, and you turn to what you believe are more the important parts of the house.
Professional cleaners don't have that moment. Every area of your house carries the same significance. And each of them must be as clean as the others.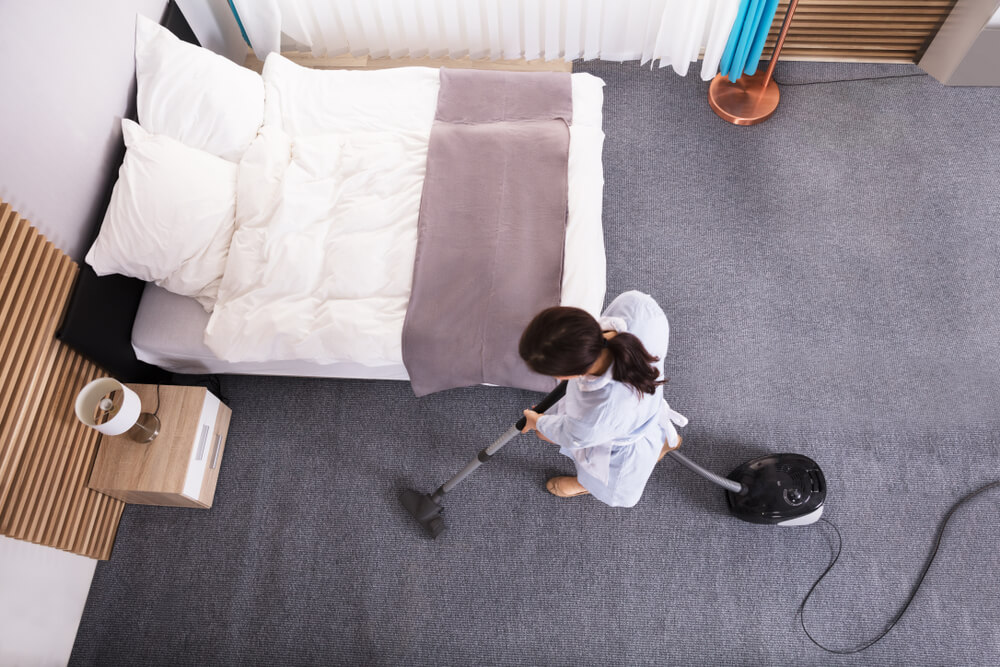 If You Need Any Help
If these benefits are something to look forward to, and you believe getting a housekeeper is the right choice, contact Alpine Maids. We are one of the leading Colorado cleaning services and will help you with all of your housekeeping needs.