The Best Eco-Friendly Cleaning Products That We Use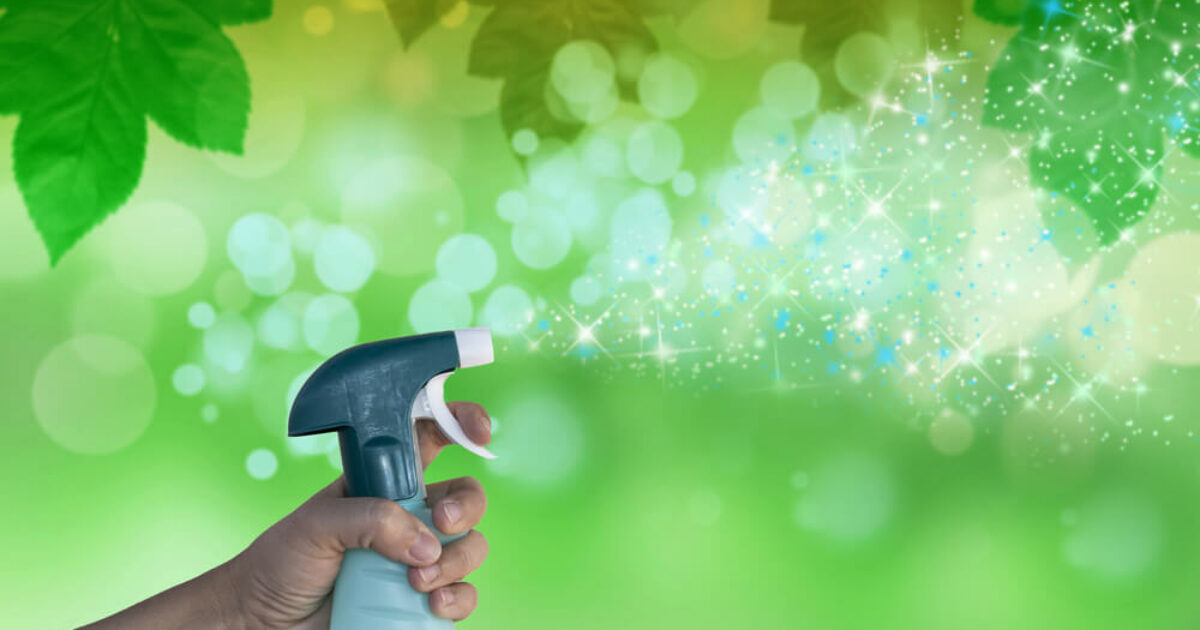 Conventional, non-green cleaning solutions for the home and office may be dangerous in many circumstances. Aside from the risk of acquiring a long-term sickness, exposure to cleaning agents may cause asthma, burns, and be hazardous if ingested. That is why green cleaning and eco products are so important.
At Alpine Maids, we are open and honest about the cleaning products we use. We are pleased to announce that all of our main organic cleaning products have received the Green Stamp of Approval from Green Seal®.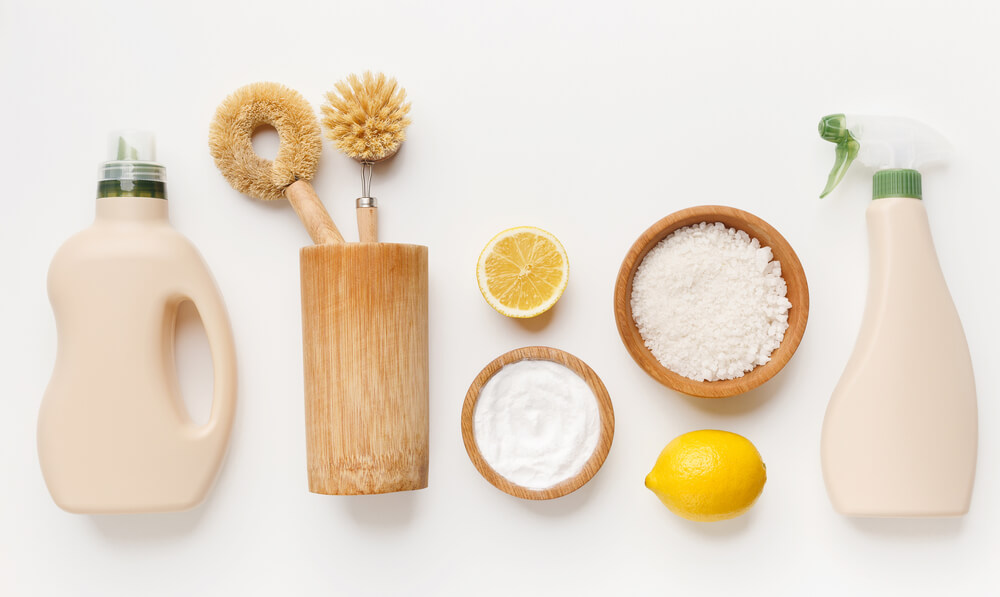 Certification for Eco-Products
Green Seal® is a worldwide nonprofit organization that has pioneered the ecolabeling movement with the goal of transforming the economy to create a healthier, greener planet. They use high criteria for health, sustainability, and product performance before they certify a product.
The Green Seal certification mark is a worldwide indication verifying that a product or service fulfills the highest health and environmental standards.
Alpine Maids is proud to use eco products that have received the Green Seal accreditation. If you are looking for a company that provides green cleaning services, look no further. You may be certain that your property is being cleaned with high-quality organic cleaning products.
But what about cleaning in-between professional visits? Continue reading to find out what to look for in green cleaning products, why you should go green, and how to manufacture natural cleaners at home.
The Advantages of Using Eco-Products
Green cleaning solutions should not include toxic chemicals and hence offer fewer health concerns. They are also often far safer and more appropriate for usage around persons with compromised immune systems or health issues.
Green cleaning solutions are also less damaging to the environment. They do not include chemicals that pollute the air or water and are often packaged in recyclable or recycled materials.
Ingredients To Look For
There is a large variety of cleaning products marketed as eco-friendly and healthy. It is important to understand that certain items may promise to be more natural and ecologically friendly than they really are.
Some things to consider in safe green cleaning solutions are:
Biodegradable or nontoxic bulk packaging
Packaging that can be recycled
Phosphate-free label with full disclosure of all active and inert components
Natural smells devoid of dyes, hypochlorite, and chlorine
It's also worth noting that just because a cleaning product is green doesn't mean it's safe for everyone. Consider allergies and sensitivities. Cleaning supplies should still be stored in a safe and secure position where children and dogs cannot readily reach them.
DIY Natural alternatives
Instead of purchasing green cleaning products, a person may simply manufacture natural cleaners at home.
There are several recipes for inexpensive and multipurpose green cleansers. The components are natural and do not affect the environment, including producing indoor air pollution. They are also less likely to have an adverse effect on a person's health than non-green ones. Some natural cleaning agents include:
vinegar and baking soda.
tea tree oil
castile soap
There are a few distinct recipes for making green cleaning products at home. Among our favorites are:
Disinfectant: To make a multipurpose disinfectant that helps eradicate germs, combine 2 cups of water, 1 tablespoon of liquid castile soap, and 1 tablespoon of tea tree oil.
All-purpose cleaner: In a spray container, combine equal parts vinegar and water to make an all-purpose cleaner for many hard surfaces.
Glass cleaner: In a spray bottle, combine 1/4 cup white vinegar, 1/4 cup rubbing alcohol, 2 cups warm water, and 1 tbsp cornstarch. The combination may be used to clean glass surfaces such as windows and stovetops.
Drain cleaner: Pour 1/2 cup baking soda into a blocked drain, then 1 cup vinegar. Allow the mixture to work for about 15 minutes before pouring boiling water down the drain.
Make a paste out of the water and baking soda for a multipurpose scrub. Use a brush, sponge, or scrubber to clean the surface of sinks, stoves, and other hard surfaces.
Air freshener: Use dried or fresh flowers, or boil water with vanilla, cinnamon, lemon or orange segments, or other spices. To deodorize a refrigerator or carpet, leave baking soda in an open basin or sprinkle it over the carpet. Allow it to rest on the carpet for a few minutes before cleaning it up.
Laundry detergent: Combine 1/2 cup washing soda, 1 cup soap flakes, and 1/2 cup baking soda. If desired, 1 to 2 tbsp oxygen bleach may be added.
3. Traditional cleaning products pose risks.
People associate non-green products with a variety of environmental and health risks. Some of the dangers, according to the Environmental Protection Agency (EPA), are as follows:
Volatile organic compounds (VOCs) contained in everyday items may have a severe influence on the quality of indoor and outdoor air.
Certain components in everyday items might irritate the eyes or skin.
Overexposure to hazardous compounds, especially for janitorial and other cleaning professionals who clean on a daily basis.
Pollution from the disposal of unneeded chemicals in rivers.
Some of the most prevalent negative effects of employing non-green substances are as follows:
headaches
throat irritation
irritated eyes
asthma
Other health risks and potential complications associated with exposure to common cleaning chemicals may include:
Asthma
Some chemicals might cause congenital abnormalities in infants born to moms who have over exposure
Chemical burns
Poisoning
Some may include the carcinogens 1,4-dioxane or formaldehyde.
Finally, cleaning products do not always list all of the chemicals. Because of this omission, a person may be unaware that they are acquiring a product that carries health risks.
Green cleaning products are typically safer for the environment and people's health than their non-green counterparts.
When shopping for green cleaning and other household products, you should look for ones that list all of their ingredients and are nontoxic, biodegradable, and free of dyes and fragrances.
It's also crucial to note that just because something is green doesn't imply it's fully safe, so consumers should still take measures while using or storing these items. Look out for the Green Seal® to be certain your product is safe.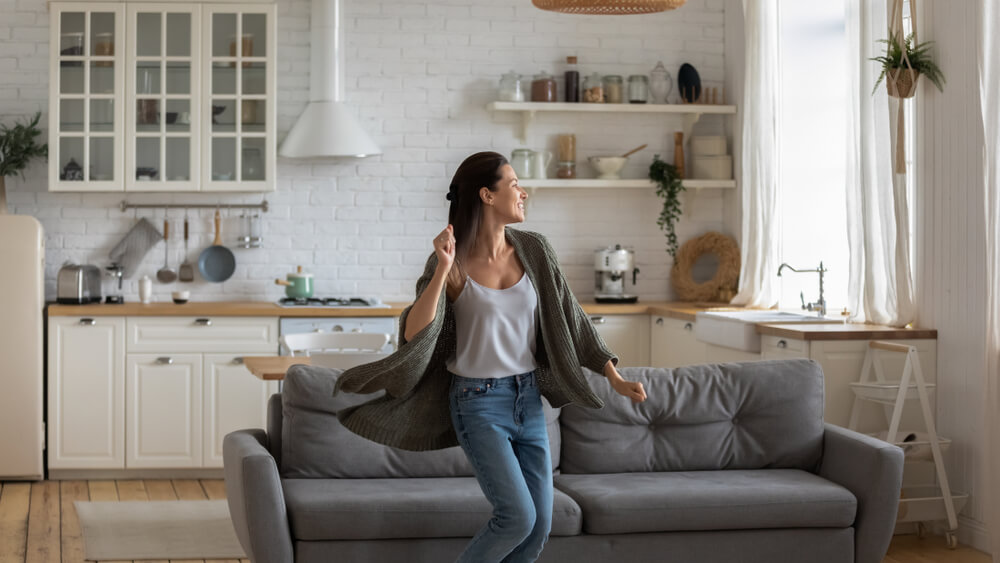 Find a Green, Professional Cleaning Solution
At Alpine Maids, we take cleaning and the eco-products we use very seriously. We understand how to disinfect and clean your house correctly, especially in light of today's situations. We are not only proud to use eco products, but we also take special care to use non-toxic cleaners that have received the official Green Seal®. Experience our organic cleaning products for yourself. 
You can rely on our environmentally friendly cleaning methods to keep you and your family safe. We're honest about the things that actually matter. These are the principles that have helped Alpine Maids to become one of the finest cleaning services in the Denver Metro Area.
Call us today to set up a cleaning service appointment.