The Essential Sights of the Mile-High City of Denver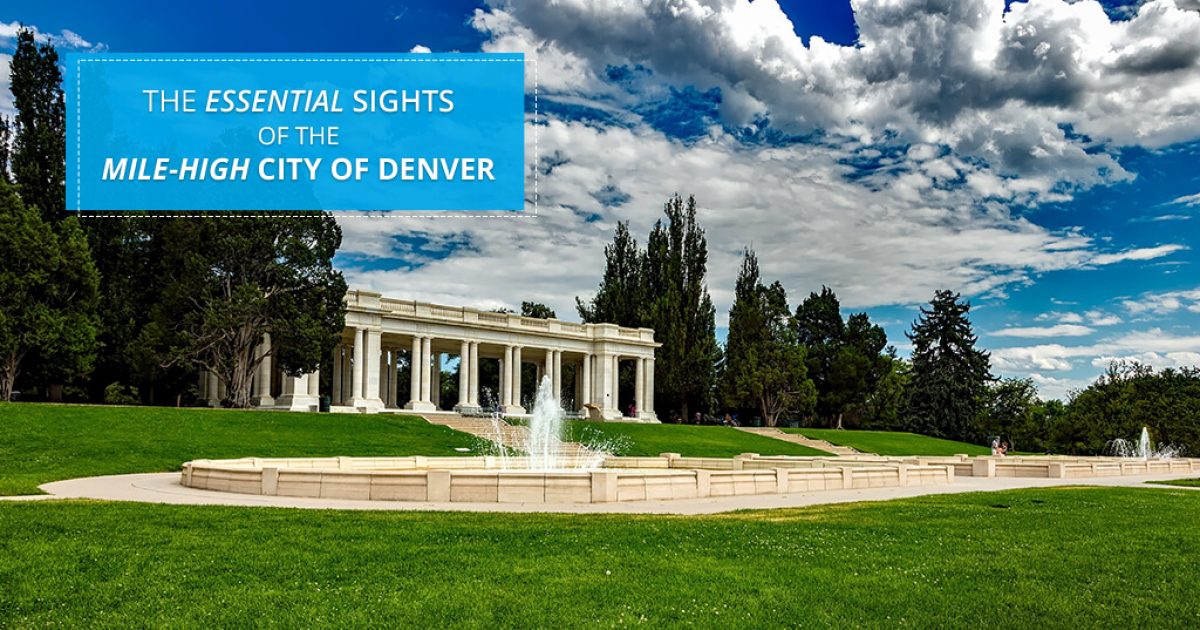 The capital of the beautiful state of Colorado, Denver, is known as the mile-high city and lies at the junction of Cherry Creek with the South Platte River at the foot of the Rocky Mountains. This city has plenty of top-rated attractions to choose from. You'll run out of daytime when you start exploring the things to do in Denver, Colorado.
Come and enjoy these must-see sights in the mile-high city of Denver, Colorado!
Red Rocks Park and Amphitheatre
Located 15 miles west of Denver in Morrison, Red Rocks Park and Amphitheatre features natural acoustics for outdoor concerts for more than 250 million years in the making.
Aside from being a concert ground, it also has excellent hiking trails. The park's ground is situated at 6,450 feet, which represents the intersection between the Great Plains and the Rocky Mountains.
It has two hiking trails that give access to the park's fantastic natural landscape and panoramic views of Denver and beyond. If you want to see the park's trademark rock formation, take the 1.4-mile Trade Post trail.
The Red rocks trail is linked to the north for a dramatic 6-mile hike on Matthew Winters Park and it also connects you to the Dakota Ridge Trail to the east. Keep your eyes peeled for any sights of prairie dogs, red foxes, rabbits, mule deer, and other wild animals.
The Denver Zoo
Founded in 1896, the Denver Zoo was in need of an update and it is committed to a long-term plan to replace then modernize its exhibits.
One of the most popular attractions of Denver, Colorado is The Denver Zoo. It is beautifully laid out and its enclosure adapted to different species like polar bears. The Tropical Discovery, Predator Ridge, and Primate Panorama are newer exhibits that give off the element of excitement for kids.
The zoo covers 80 acres of the City Park in Denver and more than 1.6 million visitors each year. It is home to almost 4, 000 animals from all over the world.
Denver Art Museum
Opened in 1971 and designed by Italian Architect Gio Ponti, the Denver Art Museum began in a building that is now called the North Building. This massive, fortress-like museum has a broad set of collections from American Indian, European, African, Asian, Oceanic Art. These collections also include Spanish colonial and pre-Columbian works.
They have pieces that range throughout 2,000 years worth of history with its extensive collection that has gained a reputation throughout North America. It has a broad range of cultures and tribes covering the United States and Canada. They also remodeled American Indian galleries, which are particularly impressive.
An expansion designed by Architect Daniel Libeskind for the 146, 000-square-foot Hamilton Building was made in 2006 where it was opened to the public. The new building captivates bypassers with its Rocky Mountain peaks-inspired design, making them stare in awe.
Union Station
Reopened in 2014, the iconic 1880 building has restaurants and shops as well as a transit hub. Fountains outside the Union Station come alive during the summer, and it also provides an excellent shield from the heat for children of all ages. You can also catch a free cooking demo at the Farmer's Market near the Union Station.
In Denver, Colorado, the Union Station is the primary railway station and central transportation hub. Sit back, relax, and soak in the view of Denver's most iconic and historic landmarks. It is located in the heart of downtown Denver which was a renovated 1914 Beaux-Arts train station.
It's hard to choose where to start when you're in this well-known Colorado city. There's always something to do when you're in the Mile-High city of Colorado. These attractions will keep your soul alive and give you ideas on why is Denver called the mile-high city. You'll surely love spending your day in this city. If you want to be more relaxed when you get home, hire a professional house cleaning service in Denver to give your home a calm ambiance that you deserve.