What Is Included in a Move-Out Clean?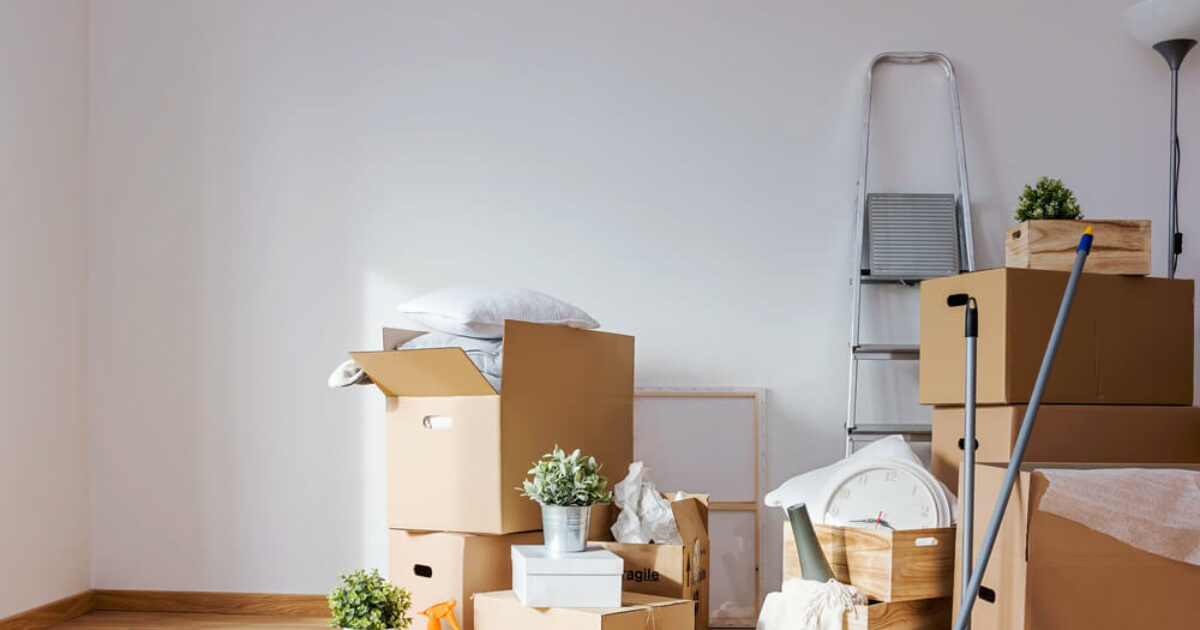 Packing just one small suitcase can turn into a nightmare if you haven't prepared for the job. Imagine doing that, but with everything you own? And, you have to leave everything behind yourself clean as a whistle. Yup, that's called deep cleaning.
And, if you don't know where to start and how to finish, and especially if you don't have a move-out cleaning checklist, you're in for a long day. Luckily, we can help.
Read our blog to see what are the steps you need to take to secure a clean getaway. Or, even better, call a move-out cleaning service and have someone else do it for you. That way, you get your security deposit back and get to enjoy your moving day!
Naturally, the living room usually is the center of the apartment, so if you want to take everything out of the other rooms, you'll have to go through it. So, it's best for that space to be empty before deep cleaning. Remove all the furniture that's not staying in the house, so you have room to maneuver with the other house objects.
One of the things that you can expect from a move-out cleaning service company is to have a preorganized list of how they perform their tasks. Their move-out cleaning checklist is always prepared and well organized. After the furniture has been taken care of, you can expect them to start cleaning the rest of the house.
You're done with the large objects that needed to be removed from the house. Now, start working on the big boys that are staying. Doors and baseboards should get a proper wipe-down before you leave the apartment. Nobody needs to see fingerprints on flat surfaces on their move-in day.
Can't Avoid Windows Forever
Yup, unfortunately, you have to do them sometime. Everybody's least favorite job, cleaning the windows is definitely included in your final deep cleaning at this address. But, there's always an alternative if you really don't like doing them. In fact, it's a much safer option. Getting a move-out cleaning service grants you a perfectly clean apartment without the worry of something breaking.
Take Your Time With the Bathroom
Every move-out cleaning checklist must have the bathroom emphasized. Leaving it clean is absolutely crucial. Everything from the toilet, to the shower and tiles, should be wiped down to look as shiny as new.
Don't Neglect the Kitchen
The kitchen usually takes time to clean even if the dishes have already been washed and packed away. There are a lot of surfaces that need to be wiped down and a lot of appliances that can always use another cleaning.
So don't just jump over them, make sure everything is grease-free and ready to be used by someone else.
There's no need to explain why it's so important that you don't forget to take out the trash. Check a few times if you need to, but make sure that it's taken care of.
The floors are the only surfaces left to clean. Well, since you have to walk all on them while you're there, it kind of makes sense, right? So, finish with them, and you are ready to go!
Hire Professionals to Do It
If you want somebody to do all of these things and more, hire the pros to do it. Our team at Alpine Maids will be more than happy to assist you in this burdensome task. We pride ourselves in a cleaning experience worth talking about. Call us and see for yourself!